June 20, 2012
New Therapies Show Some Promise Against Pancreatic Cancer
Often resistant to chemo, two treatments might help beat back disease, experts say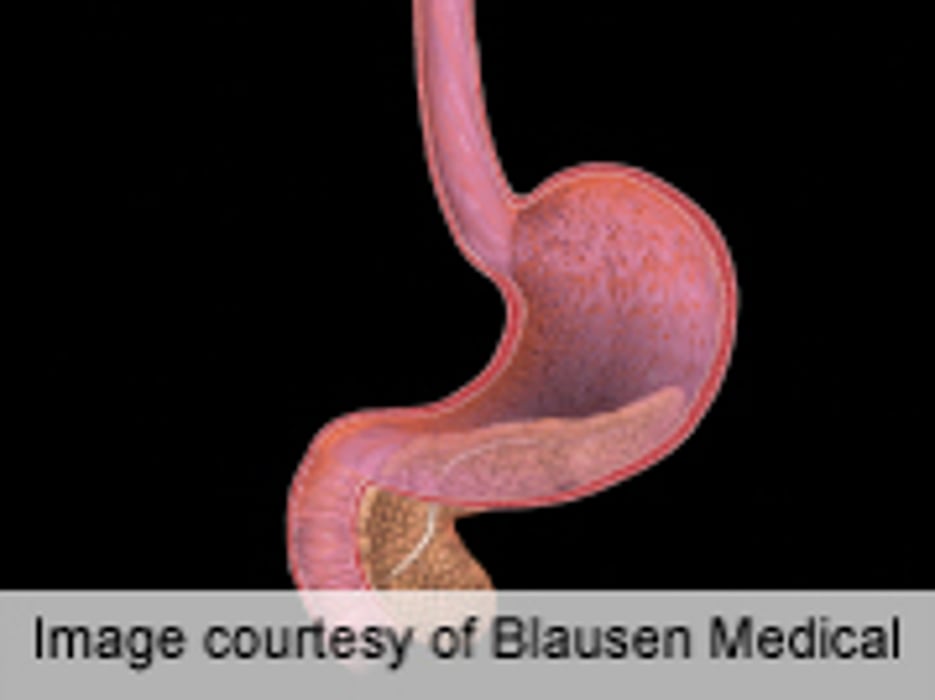 TUESDAY, June 19, 2012 (HealthDay News) -- Giving four weeks of a targeted drug before starting chemotherapy improved response rates in a small group of patients with advanced pancreatic cancer, University of Michigan researchers report.
The results are "very, very preliminary," said Dr. Jay Brooks, chairman of hematology/oncology at Ochsner Health System in Baton Rouge, La., but may show "a modicum of progress at least in understanding the biology of the disease. Pancreatic cancer is an incredibly difficult cancer to treat."
The findings were presented Tuesday during a news conference at the American Association for Cancer Research's conference on pancreatic cancer in Lake Tahoe, Nev.
The drug, GDC-0449, targets the Sonic Hedgehog signaling pathway, which is switched on when cancer is present.
Activation of the pathway seems to contribute to the scarring characteristics of pancreatic cancer, which makes it harder for chemotherapy drugs to penetrate and do their job.
The researchers hypothesized that giving GDC-0449 before chemotherapy might improve the efficacy of chemotherapy and their early findings indicate that may be the case.
GDC is already used for advanced basal cell carcinoma under the name Erivedge (vismodegib).
Twenty-one patients with previously untreated metastatic pancreatic cancer first received four weeks of GDC, given in pill form once a day, then chemotherapy with the drug gemcitabine.
Biopsies taken both before GDC was given and three weeks later showed tumor shrinkage in five patients while another four patients achieved "stable" disease, meaning the tumor was not shrinking or growing.
The drug was most effective in patients who initially had high levels of Hedgehog expression.
Hedgehog levels are notably elevated in cancer stem cells. These are "a subset of cells identified in many cancers, including pancreatic cancer, which are believed not only to drive tumor growth but which are also particularly resistant to standard therapies like chemotherapy and radiation," explained study author Dr. Edward Kim, a medical oncologist at the University of Michigan Comprehensive Cancer Center in Ann Arbor.
"I think this trial here is a step back in the right direction of finding out what exactly is going on. I will say that when I read the abstract that the response rate was very high. Meaning that usually you'd see about a 5 or 9 percent chance of having a response to gemcitabine by itself, and here in this situation I think at least 23 percent, 25 percent," said conference chairman Dr. Daniel Von Hoff, physician-in-chief and distinguished professor at the Translational Genomic Research Institute and professor of medicine at the Mayo Clinic in Rochester, Minn. "That was beyond what normally one would expect."
"I am very interested to see the final results of this," Von Hoff said. "The good news is that these Hedgehog inhibitors do not add any substantial toxicities whatsoever."
A second study being presented at the conference, this one conducted in mice, found a protein that makes pancreatic cancer cells stubbornly refuse to respond to treatment.
Blocking the protein, known as RLIP76, in mice with pancreatic cancer resulted in "complete regression" in the tumors, said study senior author Dr. Sanjay Awasthi, a professor of medical oncology and therapeutics research, and diabetes, endocrinology and metabolism at City of Hope Cancer Center in Duarte, Calif.
RLIP76 transports killer chemicals from chemotherapy drugs and radiation out of the cells before they can do their jobs. There tends to be more RLIP76 in pancreatic cancer cells than in healthy human cells.
Beating back RLIP76 levels also seemed to have anti-diabetic effects, as these mice showed declines in blood sugar, cholesterol and triglycerides.
Awasthi said he and his colleagues hope to move forward with this molecule, possibly as both an anti-diabetes and anti-cancer drug.
Awasthi is the founder of Terapio, the company that makes the recombinant RLIP76 protein to treat radiation poisoning. Terapio is not involved with any application of the protein to treat cancer.
Findings presented at medical meetings are typically considered preliminary until published in a peer-reviewed journal.
More information
The U.S. National Cancer Institute has more on pancreatic cancer.
SOURCES: Jay Brooks, M.D., chairman, hematology/oncology, Ochsner Health System, Baton Rouge, La.; May 19, 2012, press conference with Edward J. Kim, M.D., Ph.D., medical oncologist, University of Michigan Comprehensive Cancer Center, Ann Arbor, Mich.; Sanjay Awasthi, M.D., professor, medical oncology and therapeutics research, and diabetes, endocrinology and metabolism, City of Hope Cancer Center, Duarte, Calif.; Daniel D. Von Hoff, M.D., physician-in-chief and distinguished professor, Translational Genomic Research Institute and professor of medicine, Mayo Clinic, Rochester, Minn.
Consumer News