June 1, 2018
Blacks With Prostate Cancer May Fare Better Than Whites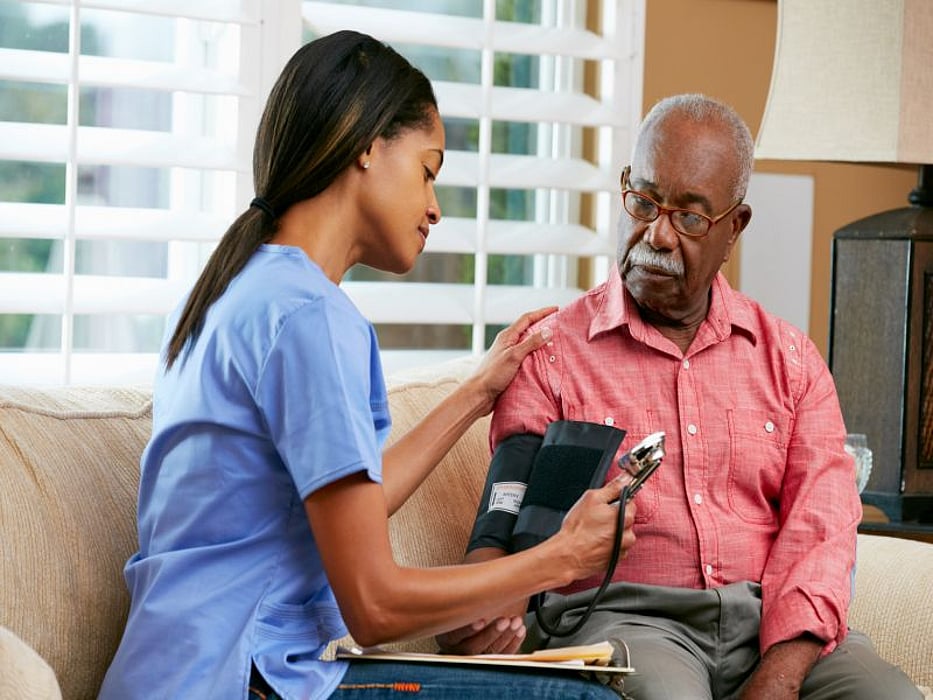 FRIDAY, June 1, 2018 (HealthDay News) -- Black men with advanced prostate cancer who get chemotherapy may live longer than white men, a new study suggests.
Data from nine trials including more than 8,000 men with advanced prostate cancer showed that survival for black men was initially the same as for white men -- an average of 21 months.
But after taking into account other factors -- such as site of the cancer and prostate-specific antigen (PSA) levels -- the researchers found that black men had a 19 percent lower risk of dying during the study period than white men.
"By pooling data across clinical trials, this study provided a unique opportunity to evaluate how race might affect prostate cancer response to treatment," said lead study author Susan Halabi, a professor of biostatistics and bioinformatics at Duke University.
Earlier studies found that black men with advanced prostate cancer who received treatment died sooner than white men, but the evidence has been inconsistent, the researchers noted.
"This study underscores the importance of increasing the participation of racial minorities in clinical trials. Every patient who participates in a clinical trial contributes to improving care, and all patients should have the opportunity to receive needed therapies," she said in an American Society of Clinical Oncology (ASCO) news release.
Black men have a 60 percent higher rate of getting prostate cancer. In addition, they are more likely to be diagnosed at a younger age and with advanced, aggressive cancer, the researchers said.
Because black men had more problems that could limit their survival, such as higher PSA levels and worse measures of general well-being, the researchers compared outcomes in black men to white men using the same prognostic factors.
According to ASCO expert Dr. Robert Dreicer, "This study adds to the growing body of evidence showing that black men with advanced prostate cancer who participate in clinical trials have the same, if not better, chances of survival as white men."
In addition, he said, "This research shows that by providing equal access to treatment, we can reduce racial disparities in outcomes for men with advanced prostate cancer."
The findings were to be presented Friday at the American Society of Clinical Oncology meeting, in Chicago. Research presented at meetings is considered preliminary until published in a peer-reviewed journal.
More information
Visit the American Cancer Society for more on prostate cancer.
SOURCE: American Society of Clinical Oncology, news release, June 1, 2018
Consumer News