January 5, 2018
Medicinal Cream May Help Stop Skin Cancer's Return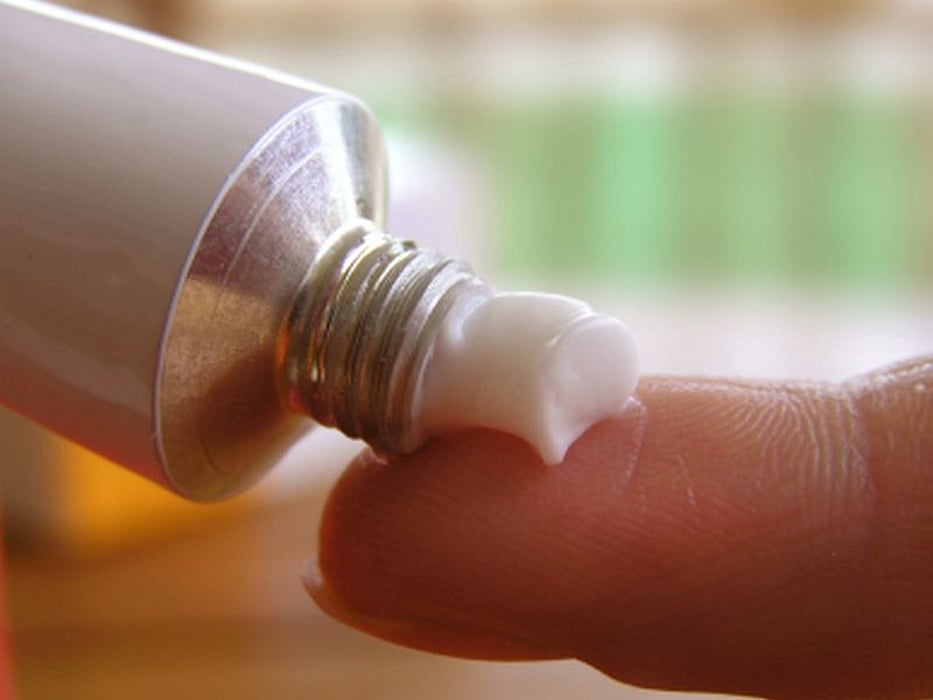 FRIDAY, Jan. 5, 2018 (HealthDay News) -- For people who've battled certain common forms of skin cancer, use of a generic cream called 5-FU may greatly reduce the odds that the disease will come back, new research shows.
The study tracked outcomes for just over 930 U.S. veterans who averaged 70 years of age. All had already been diagnosed with a minimum of two basal cell carcinomas and/or squamous cell carcinomas.
That meant their risk for a skin cancer recurrence was high, the researchers said.
However, just a month's application of 5-FU (fluorouracil 5 percent) appeared to have a lasting impact in preventing a recurrence -- even after use of the cream was stopped. So concludes a study led by Dr. Martin Weinstock, professor of dermatology at Brown University in Providence.
"The most remarkable thing about this study is that now we have something to use that doesn't lose its effectiveness when you stop using it," Weinstock said in a Brown news release.
There was one drawback to the cream treatment, however: About one in every five of the men suffered "severe" skin side effects from using 5-FU, while 40 percent complained of moderate side effects.
One skin cancer specialist who reviewed the findings said that while 5-FU can prevent skin cancers, side effects remain an issue.
"5-FU has been used in the treatment of pre-cancers for decades and is a tried and true treatment, but it comes at a price in side effects and downtime from redness, scaling, irritation and even pain for those being treated," said Dr. Doris Day. She's a dermatologist at Lenox Hill Hospital in New York City.
Adjustments can be made to minimize these effects, she said, but "it is very important to have a thorough and clear discussion to explain what the patient can expect during treatment and to consider treating one area of the face at a time, such as forehead, nose, cheek or chin."
The new four-year trial involved older male veterans, most of whom were white. They'd typically spent a great deal of time in the sun during their service and had already developed at least two cases of a non-melanoma skin cancer.
The veterans were divided into two groups. For a month, one group applied the 5-FU cream twice per day on their face and ears, while the second group did the same with an inactive placebo cream that didn't contain the active drug.
All were also instructed to regularly use 30 SPF sunscreen.
The result: For men who'd used the active cream, the odds of developing another squamous cell carcinoma -- one bad enough to require surgery -- fell by 75 percent over the following year.
A similar but weaker trend was seen in terms of basal cell carcinomas, the researchers said.
The benefit did seem to fade after a year, the Brown team noted.
Side effects were also somewhat of a general concern, with about one-fifth of the vets reporting "severe" issues in terms of skin sensitivity, reddening and crustiness.
All of the skin reactions cleared up, however, when cream use stopped, and nearly 90 percent of those who had used 5-FU said they would do it again if it helped prevent cancer.
According to Weinstock, "This is the first study of its type. I'm hopeful there will be other studies that show other sorts of regimens that last longer and do a better job over time as science progresses. This is an important first step."
For her part, Day stressed that patients do have choices when it comes to skin cancer care.
"There are also other treatment options that can help clear sun damage" and the odds for a skin cancer, she said, including photodynamic ("light") therapy and a medicinal cream known as imiquimod.
"Patients should know their treatment options and be able to select the one that would be most comfortable and easiest for them," Day said.
The new findings were published online Jan. 3 in JAMA Dermatology.
More information
There's more on the prevention and treatment of skin cancers at the Skin Cancer Foundation.
SOURCES: Doris Day, M.D., dermatologist, Lenox Hill Hospital, New York City; Brown University, news release, Jan. 3, 2018
Consumer News