August 27, 2019
Artificial Intelligence Can Predict Patient Gender, Age From ECG
Authors say AI algorithm to determine physiologic age could serve as measure of overall health status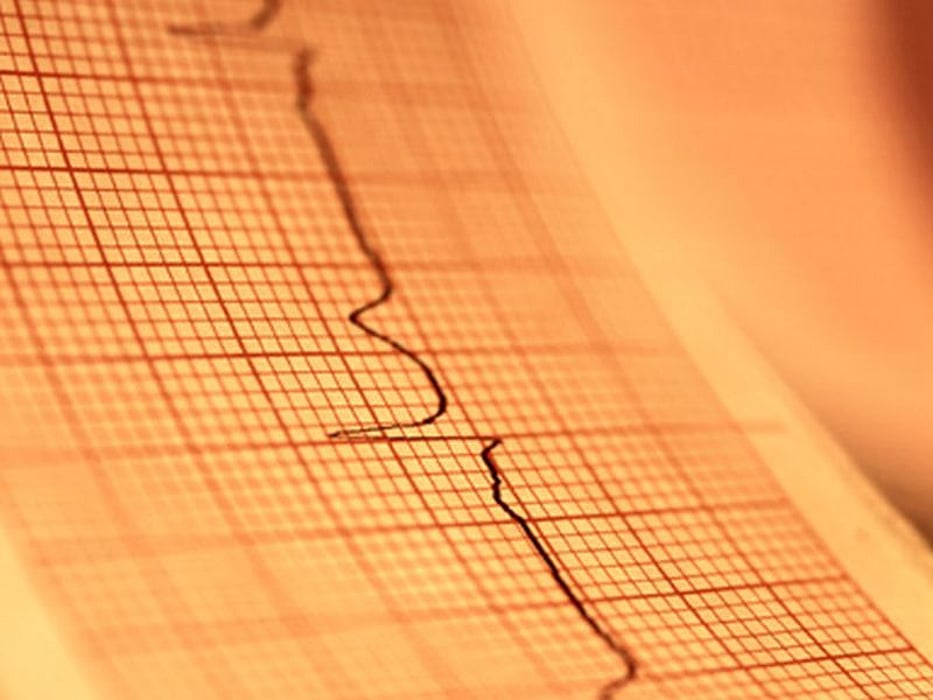 TUESDAY, Aug. 27, 2019 (HealthDay News) -- Patient gender and age can be predicted by applying artificial intelligence (AI) to an electrocardiogram (ECG), according to a study published online Aug. 27 in Circulation: Arrhythmia and Electrophysiology.
Zachi Attia, from the Mayo Clinic College of Medicine in Rochester, Minnesota, and colleagues used 10-second samples of 12 lead ECG signals from 499,727 patients to train convolutional neural networks (CNNs) to predict age and gender and then tested them on 275,056 patients. Multiple ECGs over the course of decades were used to assess within-individual accuracy of CNN age estimation for 100 patients.
The researchers found that the model obtained 90.4 percent classification accuracy for gender classification with an area under the receiver operator characteristic curve of 0.97 in the independent test data. Age was estimated as a continuous variable; the average error was 6.9 ± 5.6 years. Fifty-one percent of the 100 patients with multiple ECGs over the course of at least two decades of life had an average error of less than seven years between real and CNN-predicted age. Low ejection fraction, hypertension, and coronary disease were major factors among patients with a CNN-predicted age that exceeded chronological age by more than seven years.
"While physicians already consider whether a patient 'appears [their] stated age' as part of their baseline physical examination, the ability to more objectively and consistently assess this may impact health care on multiple levels," a coauthor said in a statement.
Physician's Briefing