August 25, 2020
Deaths Up for U.S. Veterans Who Have PCI at Community Facilities
Mortality risk for PCI for stable angina higher than for those treated in VA Healthcare System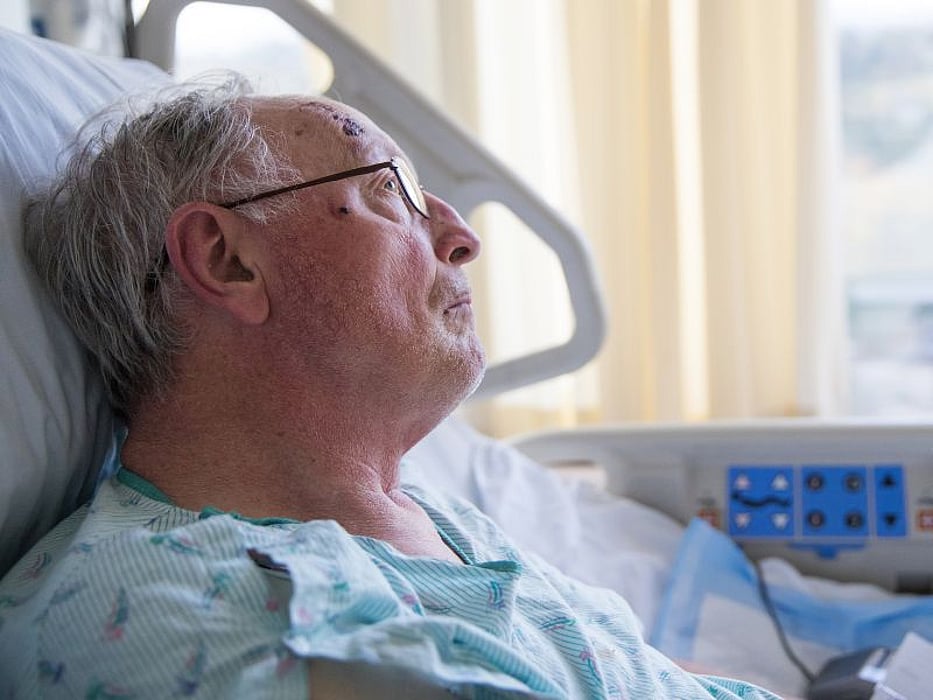 TUESDAY, Aug. 25, 2020 (HealthDay News) -- For U.S. veterans with stable angina, the use of community facilities for percutaneous revascularization is associated with increased mortality, according to a study published in the Sept. 1 issue of the Journal of the American College of Cardiology.
Stephen W. Waldo, M.D., from the University of Colorado School of Medicine in Aurora, and colleagues compared clinical outcomes of veterans undergoing elective percutaneous revascularization at Veterans Affairs (VA) and community hospitals after expansion of the community care program. Participants underwent elective percutaneous revascularization for stable angina between Oct. 1, 2015, and Dec. 31, 2018; the final cohort included 8,913 patients, of whom 67 and 33 percent received percutaneous coronary intervention in the VA Healthcare System and in community facilities, respectively.
The researchers found that compared with patients treated within the VA Healthcare System, those treated at community hospitals had a higher rate of death, with early separation of the Kaplan-Meier curves. The risk for death was increased in a Cox proportional hazards model (hazard ratio, 1.33; 95 percent confidence interval [CI], 1.09 to 1.62) for patients treated in the community, with an absolute risk difference of 1.4 percent (95 percent CI, 0.2 to 2.6). Similar findings were demonstrated in a censored analysis examining the same relationship during the first month, with a hazard ratio of 2.43 (95 percent CI, 1.50 to 3.94) and a 0.7 percent (95 percent CI, 0.3 to 1.2) absolute risk difference.
"Further investigations should focus on the most effective means to improve veteran access to medical care while also maintaining quality," the authors write.
Several authors disclosed financial ties to the pharmaceutical industry.
Abstract/Full Text (subscription or payment may be required)
Physician's Briefing