May 28, 2014
Rates of Angina Symptoms, Medical History Down 1988-2012
Burden of angina varied across races, with significant decrease seen for whites, not blacks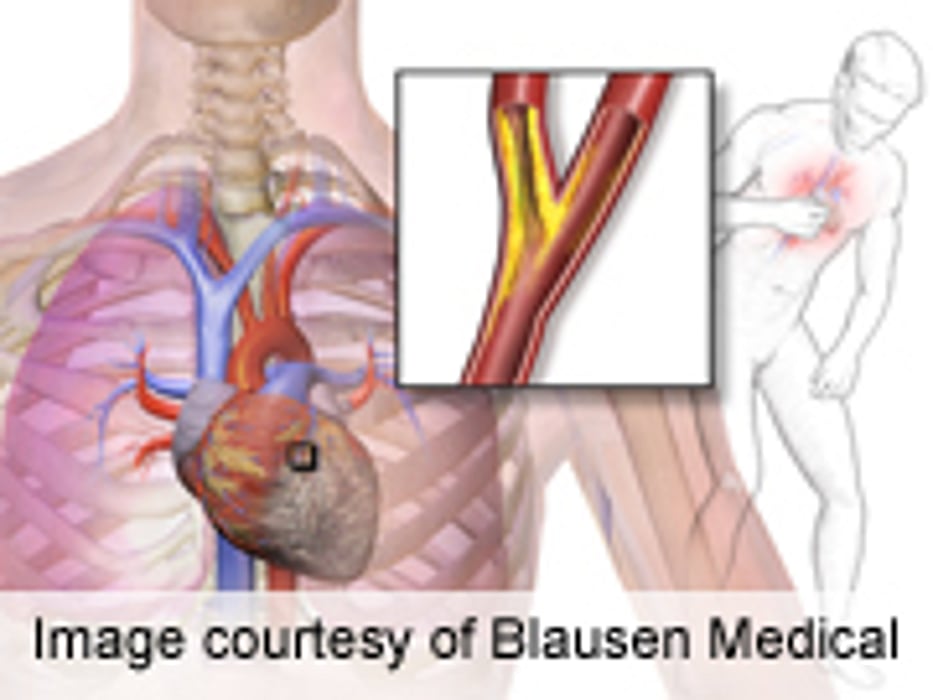 WEDNESDAY, May 28, 2014 (HealthDay News) -- For whites and adults aged ≥65 years, rates of angina symptoms and medical history of angina decreased from 1988 to 2012, according to a study published in the May issue of Circulation: Cardiovascular Quality and Outcomes.
Julie C. Will, Ph.D., M.P.H., from the U.S. Centers for Disease Control and Prevention in Atlanta, and colleagues examined trends in the prevalence and medical history of angina from 1988 to 2012. Data were collected from the National Health and Nutrition Examination Survey from 1988 to 2004 and from the two-year surveys conducted from 2001 to 2012. Trends in crude and standardized prevalence rates were assessed for the Rose questionnaire on angina (symptomatology) and medical history.
The researchers found that each year from 2009 to 2012 there were, on average, 3.4 million people aged 40 years or older in the United States with angina (Rose questionnaire) and 4.5 million with a medical history of angina. Across race, age, and sex categories there was variation in the burden of angina, and variation differed by whether they assessed symptomatology or medical history. For both outcomes, there were statistically significant declines in the rates, mainly among those aged 65 years or older. For whites, but not blacks, there were significant decreases in age- and sex-standardized rates.
"Clearly, additional study is required to understand these declines and to track the future cost and burden of angina in the U.S. population," the authors write.
Physician's Briefing