June 9, 2014
AASM: CPAP Cuts Blood Pressure in Sleep Apnea Patients
Reductions in blood pressure observed in young adults receiving sleep apnea therapy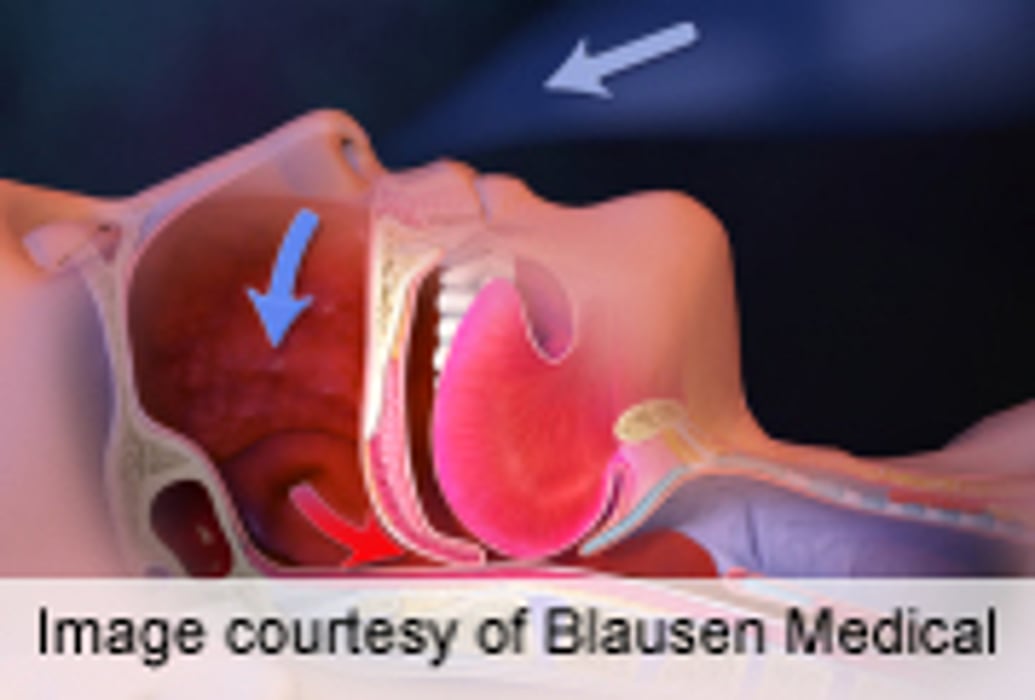 MONDAY, June 9, 2014 (HealthDay News) -- Compliance with continuous positive airway pressure (CPAP) therapy in young adults with obstructive sleep apnea (OSA) may help treat hypertension, according to research presented at SLEEP 2014, the annual meeting of the Associated Professional Sleep Societies, held from May 31 to June 4 in Minneapolis.
Claudia E. Korcarz, D.V.M., R.D.C.S., of the University of Wisconsin in Madison, and colleagues performed vascular assessments in 47 individuals, 50 years of age or younger, newly diagnosed with OSA before, after 12 weeks, and at one week after withdrawal of CPAP therapy.
The researchers found significant changes in systolic (−3.2 mm Hg; P = 0.022) and diastolic (−4.7 mm Hg; P < 0.001) central aortic blood pressure (cBP), brachial artery (BA) size (+0.2 mm; P < 0.001), and pulse wave velocity (−0.38 m/s; P < 0.003) in subjects with high compliance to CPAP therapy (37 patients; 6.1 ± 1.2 hours/night). No significant changes in vascular measurements were observed in subjects with low compliance to CPAP therapy (10 patients; 2.4 ± 0.9 hours/night). At six days following withdrawal of CPAP therapy, rebound increases in diastolic cBP (+1.8 mm Hg; P = 0.057), Augmentation Index (+2.4 percent; P < 0.009), and vasoconstriction (BA −0.06 mm; P = 0.028) were observed in subjects with previous high compliance.
"The early diagnosis and treatment with well-monitored, continuous use of CPAP therapy in otherwise healthy young adults with moderate to severe obstructive sleep apnea might prevent the future development of hypertension and reduce the risk of cardiovascular complications associated with the disease," Korcarz said in a statement.
Physician's Briefing