December 14, 2017
Stereotactic Body Radiation Can Cut Ventricular Tachycardia
Reduction from baseline of 99.9 percent in episodes of ventricular tachycardia in five patients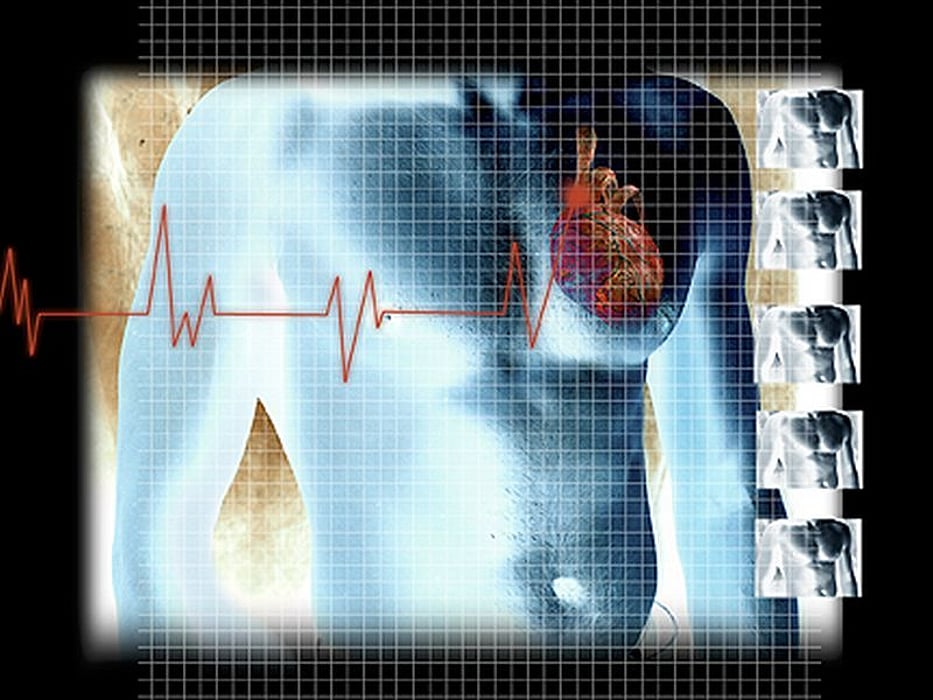 THURSDAY, Dec. 14, 2017 (HealthDay News) -- Noninvasive mapping of cardiac arrhythmias with electrocardiographic imaging and noninvasive delivery of precise ablative radiation with stereotactic body radiation therapy (SBRT) can reduce the burden of ventricular tachycardia, according to a study published in the Dec. 14 issue of the New England Journal of Medicine.
Phillip S. Cuculich, M.D., from Washington University in St. Louis, and colleagues targeted arrhythmogenic scar regions by combining anatomical imaging with noninvasive electrocardiographic imaging during implantable cardioverter-defibrillator-induced ventricular tachycardia. Standard techniques were used for SBRT simulation, planning, and treatments. Five patients were treated with a single fraction of 25 Gy while awake.
The researchers found that the mean time of noninvasive ablation was 14 minutes. The patients had a combined history of 6,577 episodes of ventricular tachycardia during the three months before treatment. There were 680 episodes of ventricular tachycardia during a six-week post-ablation "blanking period" when arrhythmias may occur owing to post-ablation inflammation. Over the next 46 patient-months after the six-week blanking period, there were four episodes of ventricular tachycardia, representing a 99.9 percent reduction from baseline. All five patients experienced a reduction in ventricular tachycardia episodes. There was no decrease in the mean left ventricular ejection fraction with treatment.
"In five patients with refractory ventricular tachycardia, noninvasive treatment with electrophysiology-guided cardiac radioablation markedly reduced the burden of ventricular tachycardia," the authors write.
Abstract/Full Text (subscription or payment may be required)
Editorial (subscription or payment may be required)
Physician's Briefing