January 16, 2017
Heart Rate Variability Linked to Atrial Fibrillation
Lower HRV, increased sympathetic/parasympathetic tone linked to higher risk of a-fib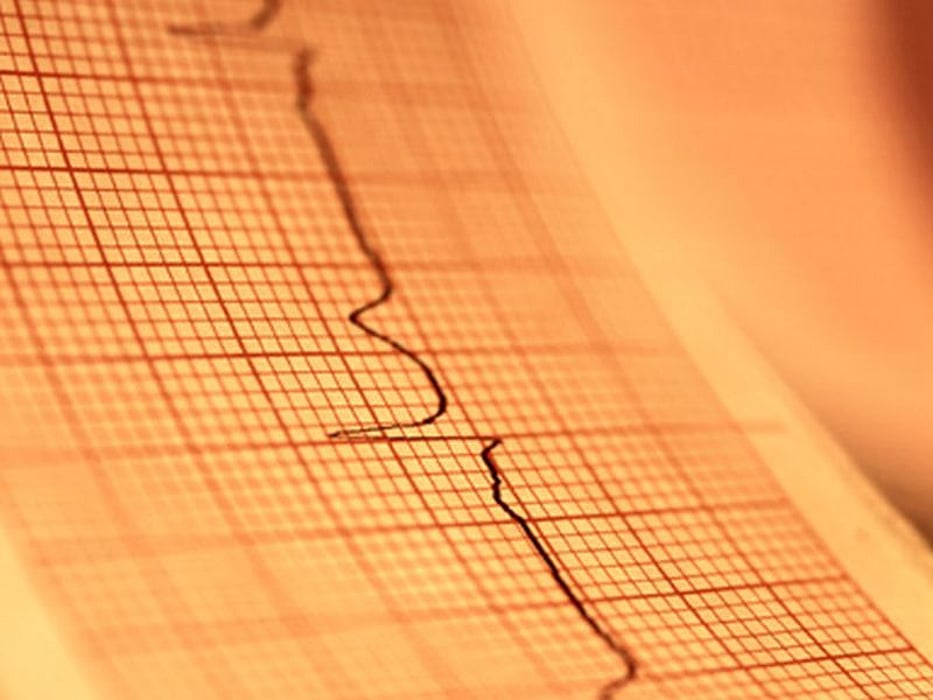 MONDAY, Jan. 16, 2017 (HealthDay News) -- Low resting short-term heart rate variability (HRV) is associated with increased incidence of atrial fibrillation (AF), according to a study published in the Jan. 24 issue of the Journal of the American College of Cardiology.
Sunil K. Agarwal, M.D., M.P.H., Ph.D., from Mount Sinai School of Medicine in New York City, and colleagues examined the correlation between HRV and the risk of AF using data from 11,715 middle-aged adults in the Atherosclerosis Risk in Communities cohort. Heart rate and HRV measures were obtained from two-minute electrocardiogram recordings performed at baseline (1987 to 1989).
The researchers found that 13.5 percent of participants developed AF during an average follow-up of 19.4 years. There was a modest correlation for a baseline heart rate <60 beats/minute with an increased risk of AF. Independent correlations were seen for lower overall HRV and increased sympathetic/parasympathetic tone with a higher risk of AF; the hazard ratio was 1.14 for each one standard deviation (SD) lower SD of normal-to-normal R-to-R intervals, 1.12 for high frequency, and 1.08 for low frequency/high frequency.
"Cardiac autonomic dysfunction denoted by low resting short-term HRV was associated with higher AF incidence," the authors write. "Further studies are needed to determine whether interventions in the general population to restore autonomic balance may prevent AF."
Physician's Briefing