August 28, 2017
Incidence of Undiagnosed A-Fib May Be Substantial
In new study using insertable cardiac monitors, rate of AF detection was 40 percent at 30 months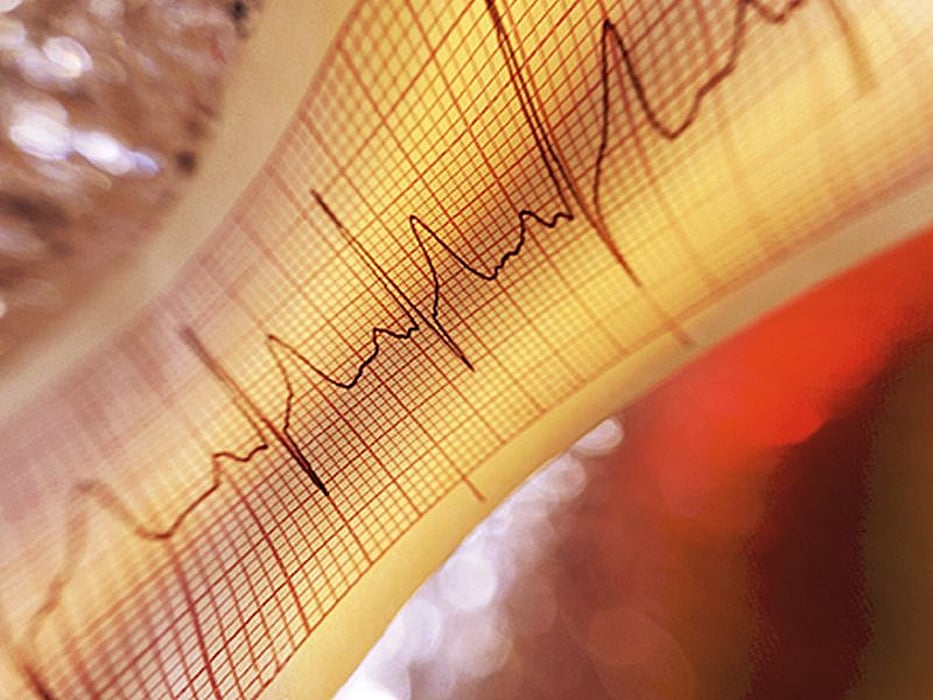 MONDAY, Aug. 28, 2017 (HealthDay News) -- Many patients at risk for atrial fibrillation (AF) probably do have the condition but have not been diagnosed, according to a study published online Aug. 26 in JAMA Cardiology to coincide with the European Society of Cardiology Congress 2017, held from Aug. 26 to 30 in Barcelona, Spain.
James Reiffel, M.D., a cardiologist and professor at the Columbia University College of Physicians and Surgeons in New York City, and colleagues recruited 385 patients who did not have a diagnosis of AF. About 90 percent of the participants had symptoms related to AF, such as fatigue, breathing problems, or heart palpitations. Many were 75 or older with other risks, such as heart failure, hypertension, diabetes, prior stroke, coronary artery disease, sleep apnea, or chronic obstructive pulmonary disease.
Patients underwent monitoring for 18 to 30 months using insertable cardiac monitors. The researchers found the odds of detecting undiagnosed AF increased the longer patients were monitored. By 30 months, it had been detected in two out of five patients. However, only 13 patients had AF episodes that lasted more than 24 hours (10.2 percent). The researchers noted that oral anticoagulation therapy was prescribed for 72 patients (56.3 percent).
"AF would have gone undetected in most patients had monitoring been limited to 30 days," the authors write. "Further trials regarding the value of detecting subclinical AF and of prophylactic therapies are warranted."
The monitors were provided by Medtronic, which sponsored the study.
Physician's Briefing