March 19, 2018
Chronicity of PTSD, Injury Severity Are Risk Factors for HTN
Independent correlations identified in cohort of service members injured in Iraq, Afghanistan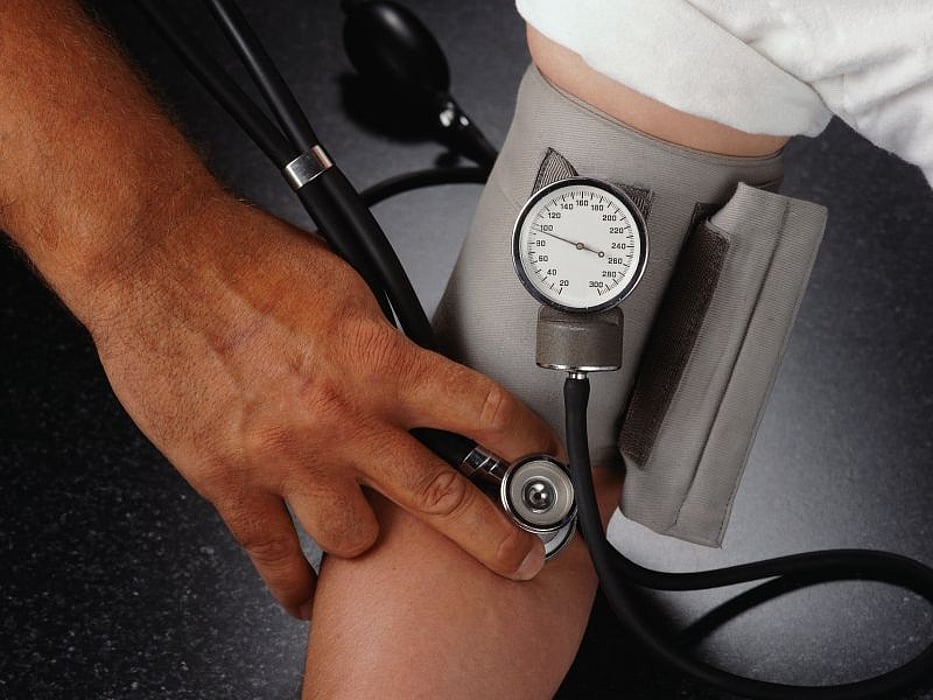 MONDAY, March 19, 2018 (HealthDay News) -- In a severely injured military cohort, the risk of hypertension is increased with chronicity of posttraumatic stress disorder (PTSD) diagnoses and injury severity, according to a study published online March 19 in Hypertension.
Jeffrey T. Howard, Ph.D., from the Joint Base San Antonio-Fort Sam Houston in Texas, and colleagues conducted a retrospective cohort study of 3,846 U.S. military casualties injured in the Iraq and Afghanistan conflicts between Feb. 1, 2002, and Feb. 1, 2011. Correlations between the injury severity score, PTSD, and hypertension were examined, while controlling for covariates.
The researchers found that the overall prevalences of PTSD and hypertension were 42.4 percent and 14.3 percent, respectively. There was a significant increase in the unadjusted risk of hypertension with the chronicity of PTSD compared to patients never diagnosed with PTSD (one to 15 diagnoses: hazard ratio, 1.77; more than 15 diagnoses: hazard ratio, 2.29). There was a significant correlation between injury severity score and hypertension (hazard ratio, 1.06 per 5-U increment); little change in effect was seen in the multivariable model (hazard ratio, 1.05 per 5-U increment).
"In a cohort of service members injured in combat, we found that chronicity of PTSD diagnoses and injury severity were independent risk factors for hypertension," the authors write.
Abstract/Full Text (subscription or payment may be required)
Editorial (subscription or payment may be required)
Physician's Briefing