April 27, 2017
Higher QT Interval After Energy Drink Consumption Vs. Caffeine
Higher corrected QT interval and systolic blood pressure after energy drink versus caffeine alone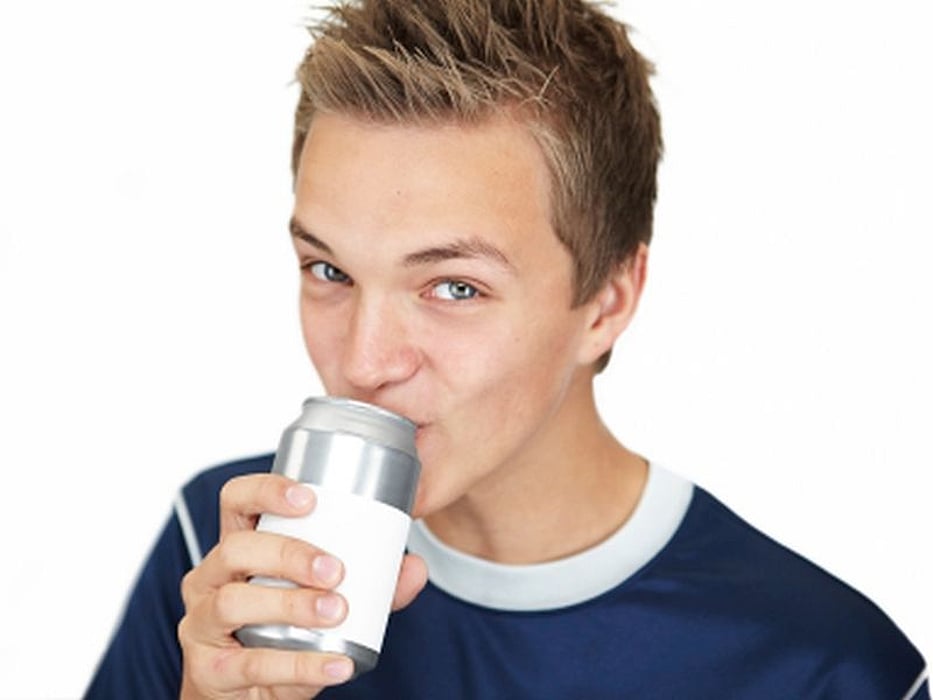 THURSDAY, April 27, 2017 (HealthDay News) -- Consumption of energy drinks is associated with significantly higher corrected QT interval and systolic blood pressure (BP) than consumption of caffeine alone, according to a study published online April 26 in the Journal of the American Heart Association.
Emily A. Fletcher, Pharm.D., from the David Grant Medical Center at Travis Air Force Base in California, and colleagues conducted a randomized controlled trial in 18 young, healthy volunteers. Participants consumed 946 mL of energy drink or caffeinated control drink, both of which contained 320 mg of caffeine. At baseline and one, two, four, six, and 24 hours after study drink consumption, electrocardiogram, peripheral BP, and central BP measures were obtained.
The researchers found that at two hours, the change in corrected QT interval from baseline was significantly higher in the energy drink arm than the caffeine arm (0.44±18.4 ms versus −10.4±14.8 ms, respectively). At other time points the QTc changes were not different. The systolic BP was initially raised in a similar fashion in the energy drink and caffeine arms, but at six hours systolic BP was significantly higher in the energy drink versus the caffeine arm (4.72±4.67 versus 0.83±6.09 mmHg, respectively).
"Larger clinical trials validating these findings and evaluation of noncaffeine ingredients within energy drinks are warranted," the authors write.
Physician's Briefing