July 22, 2014
Use of Catheter-Directed Thrombolysis Increasing
No difference in in-hospital mortality rates with CDT versus anticoagulation alone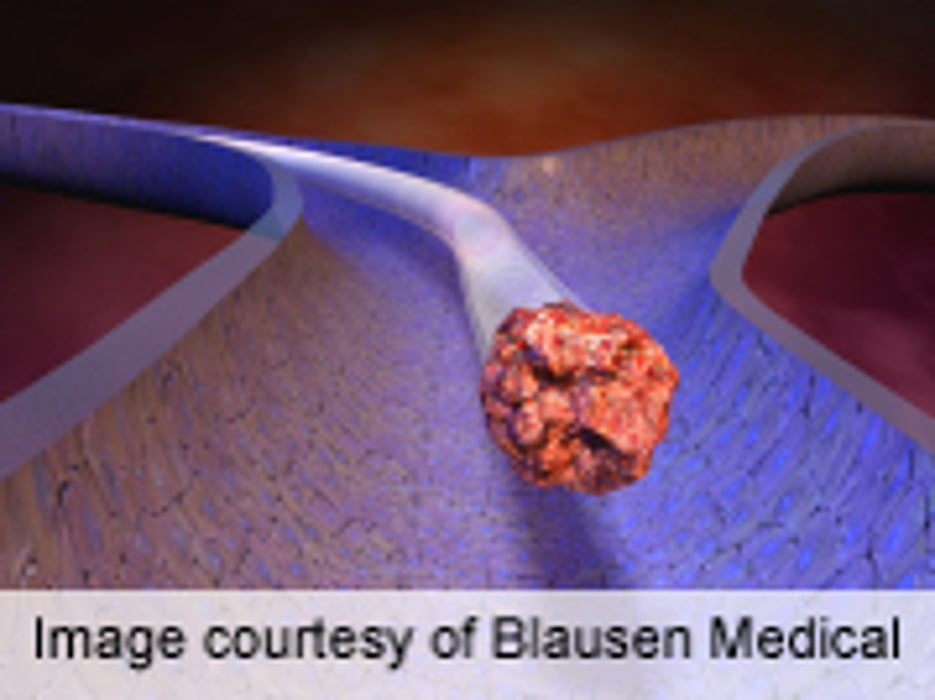 TUESDAY, July 22, 2014 (HealthDay News) -- Utilization of catheter-directed thrombolysis (CDT) has increased in patients with deep vein thrombosis (DVT), according to a study published online July 21 in JAMA Internal Medicine.
Riyaz Bashir, M.D., from Temple University in Philadelphia, and colleagues utilized data from the 2005 to 2010 Nationwide Inpatient Sample database to identify patients with a principal discharge diagnosis of proximal or caval DVT. Using propensity matched groups (3,594 in each group), comparisons were made between patients treated with CDT plus anticoagulation and patients treated with anticoagulation alone.
The researchers found that of 90,618 patients hospitalized for DVT, 3,649 (4.1 percent) underwent CDT. From 2005 to 2010, the CDT utilization rates increased from 2.3 to 5.9 percent. There were no significant differences in in-hospital mortality between the CDT and the anticoagulation groups (odds ratio [OR], 1.40; 95 percent confidence interval, 0.88 to 2.25; P = 0.15). The CDT group did have significantly higher rates of blood transfusion (OR, 1.85; P < 0.001), pulmonary embolism (OR, 1.69; P < 0.001), intracranial hemorrhage (OR, 2.72; P = 0.03), and vena cava filter placement (OR, 2.89; P < 0.001), compared to the anticoagulation group. Longer mean length of stay (OR, 2.27; P < 0.001) and higher hospital charges (P < 0.001) were also seen in the CDT group.
"A randomized trial with outcomes such as mortality and postthrombotic syndrome is needed to definitively address this comparative effectiveness," the authors write.
Several authors disclosed financial ties to the medical device industry.
Abstract
Full Text (subscription or payment may be required)
Physician's Briefing