September 7, 2012
No Gender Effect on PCI Outcome in Acute Coronary Syndrome
Outcomes similar for men, women with ACS treated with PCI with drug-eluting stents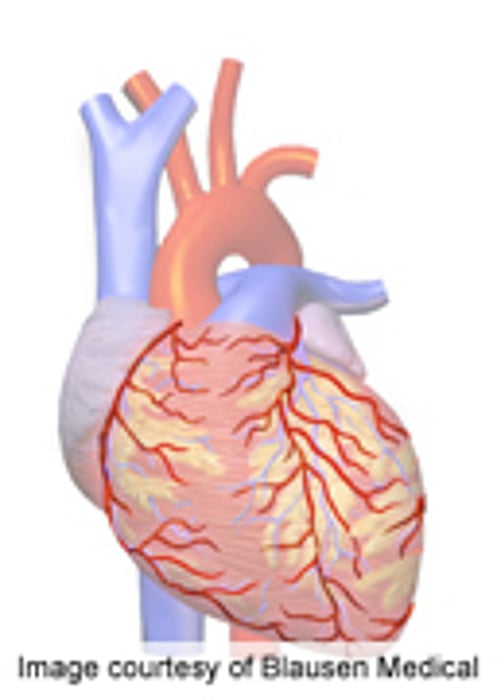 FRIDAY, Sept. 7 (HealthDay News) -- There are no significant gender differences in outcomes between men and women undergoing percutaneous coronary intervention (PCI) with drug-eluting stent (DES) for the treatment of acute coronary syndrome (ACS), according to a study published in the Sept. 1 issue of The American Journal of Cardiology.
Farzin Fath-Ordoubadi, M.D., from the Royal Infirmary in Manchester, U.K., and colleagues analyzed outcomes in 1,640 patients (77 percent men) with ACS from the prospective NOBORI-2 trial who underwent PCI with a Nobori DES from 2008 through 2009 in 125 centers worldwide.
The researchers found that women in the study were five years older and more frequently had comorbidities such as diabetes mellitus and hypertension, compared with male participants. One year after the procedure there were no gender differences for cardiac death (1.3 and 2.7 percent), myocardial infarction (2.1 and 3.2 percent), or target lesion revascularization (2.6 and 3.8 percent) for men and women, respectively. At two years, the trend held. At one year, target lesion failure rates were 4.5 and 5.9 percent for men and women, respectively, and 5.7 and 7.3 percent, respectively, at two years, but these differences were not significant. Gender was not found to predict outcome in analysis that controlled for age, hypertension, diabetes mellitus, and number of diseased vessels. There were no gender differences in bleeding or stent thrombosis rates, and relief from anginal symptoms was similar.
"In conclusion, although women had worse baseline characteristics, no differences in outcomes were observed between men and women treated for ACS with contemporary DES," the authors write.
Abstract
Full Text (subscription or payment may be required)
Physician's Briefing