June 6, 2012
PCI Has Excellent Outcomes for Younger Adults With CAD
Short- and long-term cardiac, cerebrovascular outcomes excellent after PCI in patients ≤40 years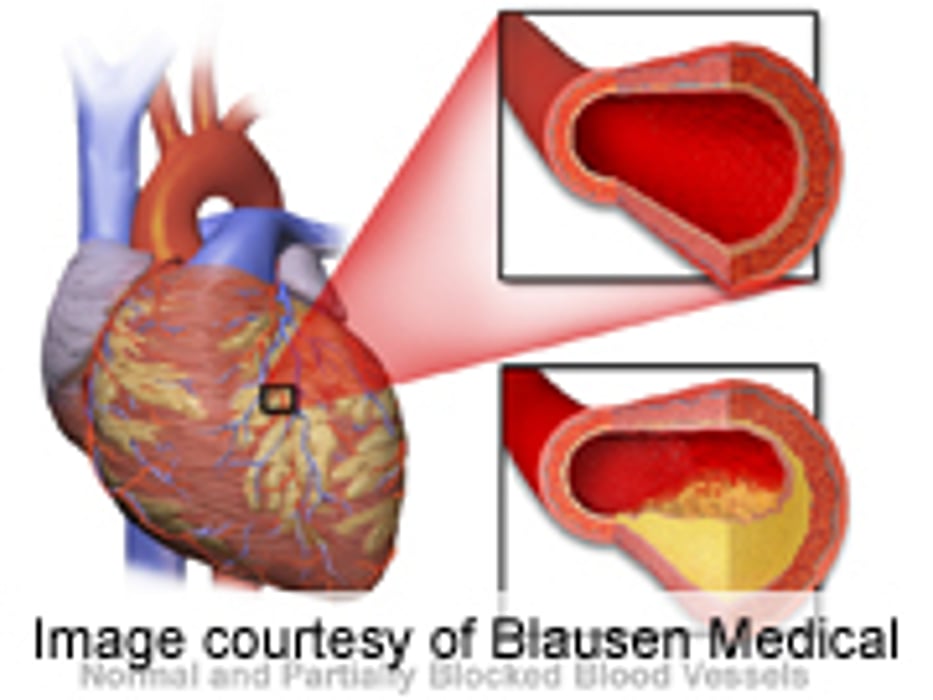 WEDNESDAY, June 6 (HealthDay News) -- For younger adults with premature coronary artery disease (CAD), percutaneous coronary intervention (PCI) is associated with excellent short- and long-term outcomes, according to a study published in the June 15 issue of The American Journal of Cardiology.
Emanuele Meliga, M.D., Ph.D., of the Mauriziano Hospital in Turin, Italy, and colleagues conducted a retrospective study involving 214 consecutive patients, 40 years of age or younger, who underwent PCI for premature CAD with a bare-metal or drug-eluting stent. The immediate and long-term clinical outcomes were assessed.
The researchers found that a total of 272 stents were implanted, including 154 bare-metal stents and 118 drug-eluting stents. No patients died in the hospital, and the incidence of major cardiac and cerebrovascular events was 2.3 percent. After a median of 757 days of follow-up, 0.9 percent of patients had died and 12.6 percent required a new revascularization procedure. At the median follow-up point and at 1,818 days, the major adverse cardiac and cerebrovascular event-free survival rates were 89.6 and 84.2 percent, respectively. Independent predictors of events included active smoking and having a left ventricular ejection fraction under 50 percent.
"In conclusion, PCI in young patients [leads] to excellent results in short- and long-term follow-up and should be considered as the treatment of choice," the authors write. "Traditional risk factors are important prognostic determinants of adverse events and might help identify higher-risk patients within this cohort."
Abstract
Full Text (subscription or payment may be required)
Physician's Briefing