August 11, 2020
Reproductive Factors Tied to Coronary Artery Disease
Three or more pregnancies, early menopause tied to women's obstructive coronary artery disease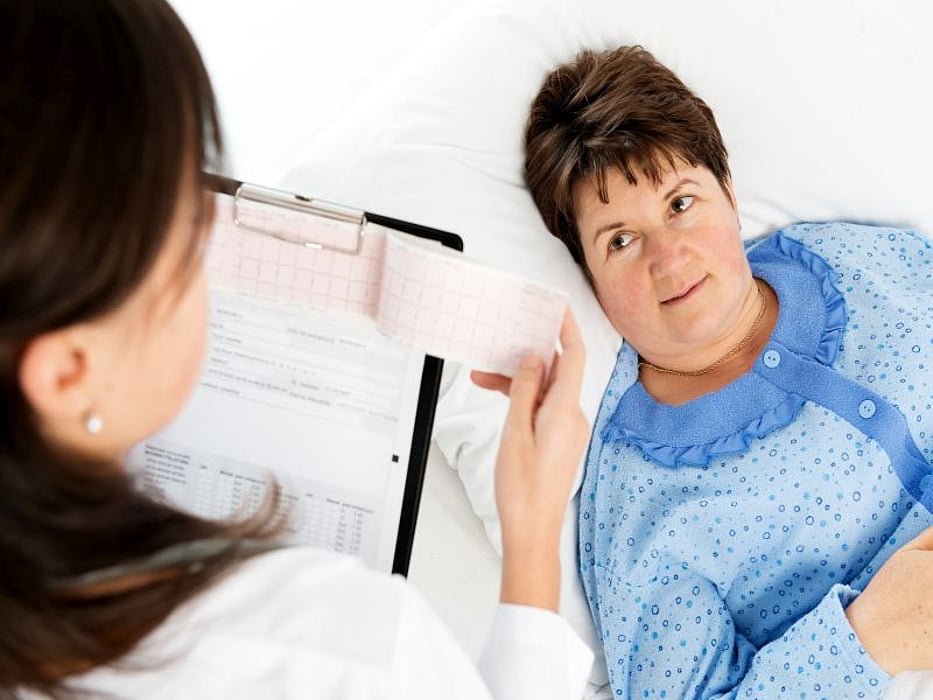 TUESDAY, Aug. 11, 2020 (HealthDay News) -- Certain reproductive factors may up the risk for obstructive coronary artery disease (CAD) in postmenopausal women, according to a study published online Aug. 3 in Menopause.
Jingyi Wen, M.D., Ph.D., from Tongji Medical College in Wuhan, China, and colleagues compared reproductive factors between 1,474 postmenopausal women with no apparent CAD, nonobstructive CAD, and obstructive CAD.
The researchers found that adjusted odds ratios for obstructive CAD were 1.81 for multigravidity (three or more pregnancies), 1.77 for early menopause (≤40 years old), and 1.72 for short reproductive life span (≤30 years). There was an association for each additional year in age at menopause or reproductive life span and a lower risk for obstructive CAD (odds ratio, 0.96). There was no correlation seen between other reproductive factors, including parity, age at first birth, spontaneous abortion, induced abortion, stillbirth, hypertensive disorders of pregnancy, gestational diabetes mellitus, and age at menarche, with obstructive CAD risk.
"Pregnancy and ovarian function may be important opportunities for the early identification of women at increased risk of angiographic obstructive CAD later in life," the authors write.
Abstract/Full Text (subscription or payment may be required)
Physician's Briefing