June 12, 2020
Risk or Fear of COVID-19 Should Not Delay Bystander CPR
COVID-19 diagnosed in less than 10 percent of out-of-hospital cardiac arrests in the Seattle area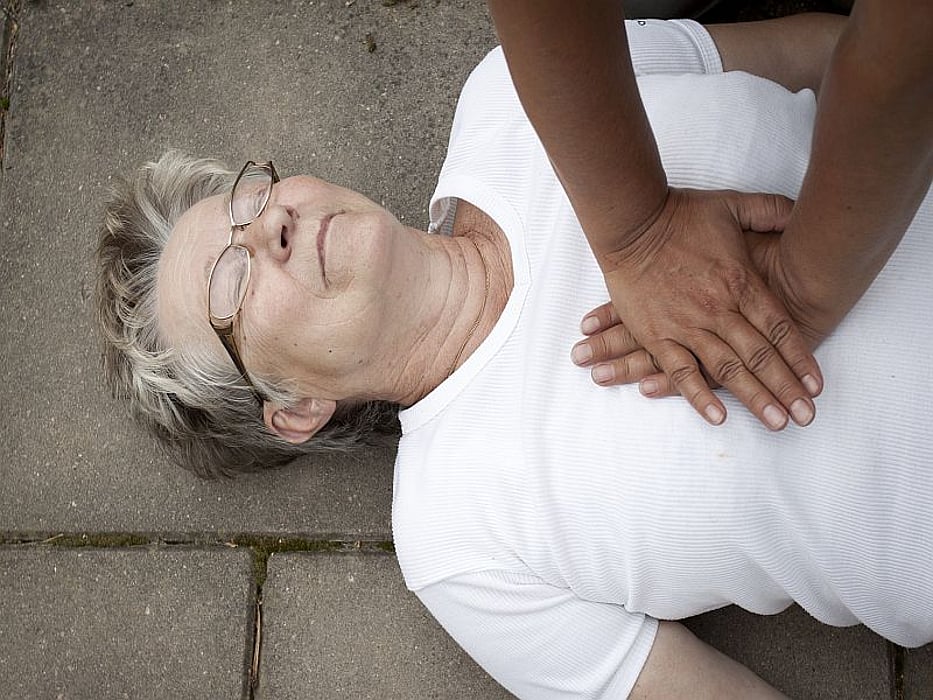 FRIDAY, June 12, 2020 (HealthDay News) -- Bystander cardiopulmonary resuscitation (CPR) remains a vital, lifesaving endeavor for out-of-hospital cardiac arrest (OHCA), even during the COVID-19 pandemic, according to a study published online June 4 in Circulation.
Michael R. Sayre, M.D., from the University of Washington in Seattle, and colleagues estimated the frequency of COVID-19 among the total OHCA population using data from emergency medical services (EMS) in Seattle and King County, Washington, from Jan. 1 to April 15, 2020 (1,067 OHCAs).
The researchers report that COVID-19 was laboratory-confirmed in 2.2 percent and classified as COVID-19-like illness in 1.2 percent of cases. From Feb. 26 to April 15 (defined as the active period of COVID-19), EMS responded to 537 OHCAs, and during this period, COVID-19 was laboratory-confirmed or suspected in 3.7 percent of patients dead on EMS arrival and 6.5 percent of EMS-treated patients. During the active period of COVID-19, OHCAs in homes accounted for 5 percent and OHCAs in nursing homes accounted for 11 percent of cases. Bystander CPR was provided in 57 percent of cases. Assuming a 1 percent mortality for COVID-19, approximately one rescuer might die in 10,000 bystander CPR events.
"Delaying bystander CPR to implement personal protective equipment should only be considered when the prevalence of COVID-19 is substantially increased," the authors write.
Abstract/Full Text (subscription or payment may be required)
Physician's Briefing