November 17, 2014
AHA: CPR Phone Guidance Boosts Cardiac Arrest Survival
Researchers find 911 dispatchers can talk bystanders through the process -- and save lives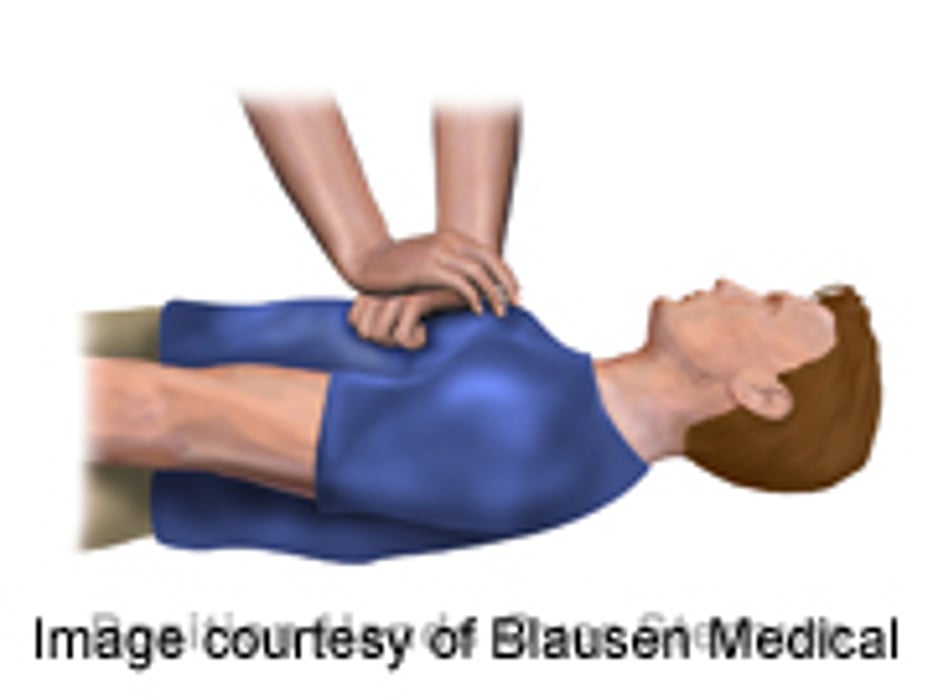 MONDAY, Nov. 17, 2014 (HealthDay News) -- Talking bystanders through cardiopulmonary resuscitation (CPR) methods for a cardiac emergency during a 911 call can significantly boost survival rates, according to a study being presented at the annual meeting of the American Heart Association, held from Nov. 15 to 19 in Chicago.
State researchers in Arizona examined the aggressive use of so-called pre-arrival telephone CPR guidelines -- step-by-step dispatcher instructions on administering CPR before trained rescuers arrive -- and found that it bumped survival of cardiac arrest patients from 7.9 to 11.2 percent.
Ben Bobrow, M.D., the medical director of the Bureau of EMS and Trauma System for the Arizona Department of Health Services in Phoenix, and colleagues analyzed more than 4,000 audio recordings from 911 calls over three years from eight Arizona dispatch centers. That information, paired with emergency medical services and hospital outcome data, showed that providing telephone CPR instructions prompted a jump in the number of bystanders implementing CPR, from 44 to 62 percent. With the guidelines in place, the average amount of time elapsing between a bystander's call to 911 and the first chest compression in CPR dropped by 23 seconds, to 155 seconds.
"We believe strongly that this may be the best, and most efficient, way to improve survival rates across the country," Bobrow told HealthDay. "Cardiac arrest is one of the leading causes of death, and as a country, despite tons of efforts…this has not improved."
Physician's Briefing