August 31, 2017
CPR Less Likely for Cardiac Arrests in Black Neighborhoods
Also, public defibrillator less likely to be close at hand, researchers say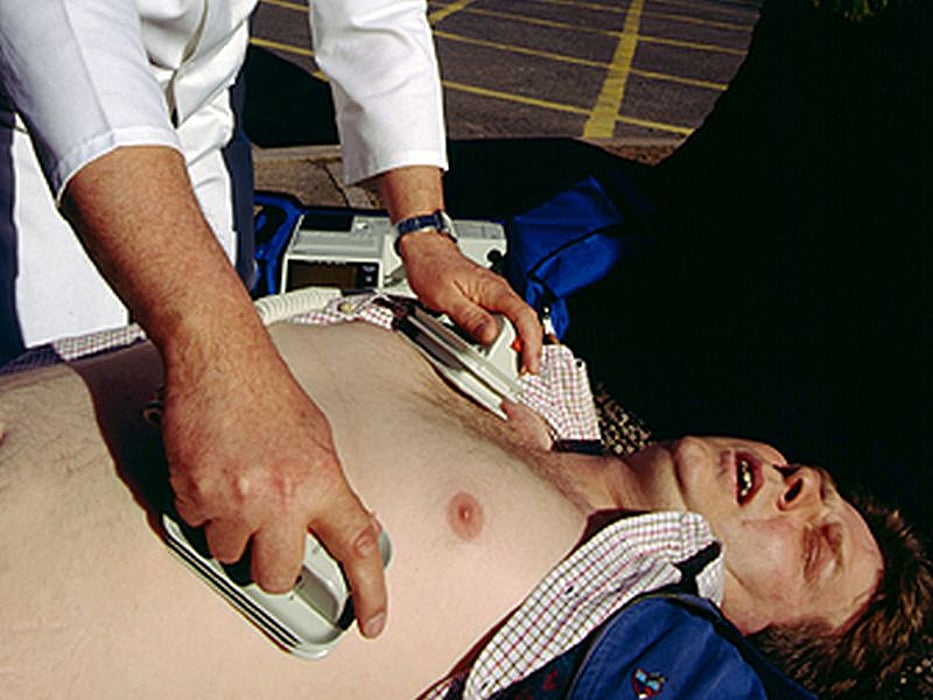 THURSDAY, Aug. 31, 2017 (HealthDay News) -- In cases of cardiac arrest, the racial make-up of the neighborhood may determine the likelihood of receiving cardiopulmonary resuscitation (CPR) from a passer-by or having access to a public defibrillator, according to a study published online Aug. 30 in JAMA Cardiology.
Researchers analyzed cardiac arrest data from seven U.S. cities: Birmingham, Ala.; Dallas-Fort Worth; Pittsburgh; Portland, Ore.; Seattle, and Milwaukee. Using U.S. Census data, the study authors also examined the demographic information of neighborhoods within these cities. The team identified 22,816 cases in which cardiac arrest occurred outside of a hospital during a four-year period, starting in 2008. Overall, 39.5 percent of those who experienced cardiac arrest outside of the hospital received bystander CPR.
The investigators noted, however, rates of bystander CPR were 43.0 percent in white neighborhoods, compared to only 18.0 percent in black neighborhoods. Similarly, use of an automated external defibrillator occurred more often in white areas. In these neighborhoods, 4.5 percent of cardiac arrest victims received bystander defibrillation 0.9 percent of the victims in black neighborhoods. These racial disparities dramatically reduced rates of survival in mostly black neighborhoods, the researchers noted.
"Bystander treatments and survival after out-of-hospital cardiac arrest are significantly lower in neighborhoods with a higher percentage of black residents. Black and white patients with out-of-hospital cardiac arrest had similar survival in each neighborhood quantile," the authors write. "Novel education and implementation efforts are needed to improve resuscitation outcomes in these neighborhoods."
Abstract/Full Text
Editorial (subscription or payment may be required)
Physician's Briefing