March 30, 2017
Invasive Heart Center Admission Best for Cardiac Arrest Survival
Distance from the site of cardiac arrest to the center does not affect outcomes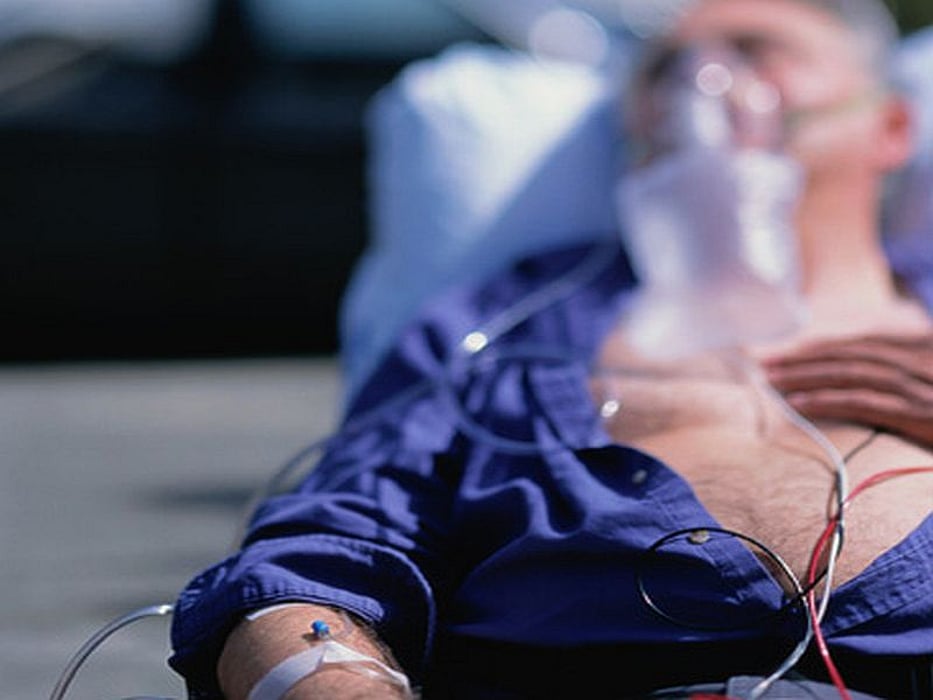 THURSDAY, March 30, 2017 (HealthDay News) -- Admission to an invasive heart center and regional performance of acute coronary angiography (CAG)/percutaneous coronary intervention (PCI) are associated with improved survival in out-of-hospital cardiac arrest (OHCA) patients, according to a study published online March 29 in the European Heart Journal.
Tinne Tranberg, M.D., from Aarhus University Hospital in Denmark, and colleagues used data from the Danish Cardiac Arrest Registry to identify 41,186 unselected OHCA patients, in whom resuscitation was attempted from 2001 to 2013.
The researchers found that over the study period there was an increase in the proportion of patients receiving bystander cardiopulmonary resuscitation (18 percent in 2001 versus 60 percent in 2013; P < 0.001), achieving return of spontaneous circulation (ROSC; 10 versus 29 percent; P < 0.001), and being admitted directly to an invasive center (26 versus 45 percent; P < 0.001). Simultaneously, 30-day survival rose from 5 to 12 percent (P < 0.001). Among patients achieving ROSC, a larger proportion underwent acute CAG/PCI (5 versus 27 percent; P < 0.001). In multivariable analyses, lower mortality was associated with direct admission to an invasive heart center (hazard ratio [HR], 0.91), the proportion of patients undergoing acute CAG/PCI annually in each region (HR, 0.33), population density above 2,000 per km² (HR, 0.94), bystander cardiopulmonary resuscitation (HR, 0.97), and witnessed OHCA (HR, 0.87). Distance to the nearest invasive center was not associated with survival.
"These results support a centralized strategy for immediate post-resuscitation care in OHCA patients," the authors write.
Physician's Briefing