March 27, 2020
ACC: E-Cigarette Use Continues to Rise
Authors say long-term health consequences remain unknown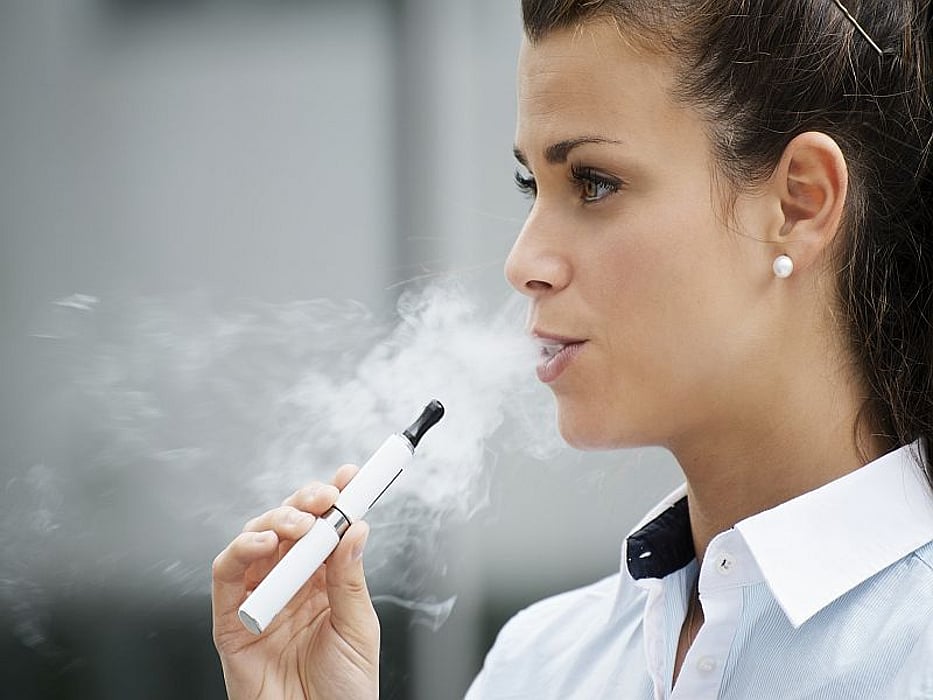 FRIDAY, March 27, 2020 (HealthDay News) -- Nearly one in 20 U.S. adults reports current use of electronic cigarettes, according to a study presented at the virtual meeting of the American College of Cardiology together with the World Congress of Cardiology, held from March 28 to 30.
Mahmoud Al Rifai, M.D., from the Baylor College of Medicine in Houston, and colleagues used data from the Behavioral Risk Factor Surveillance System (2016 to 2017) to study trends in e-cigarette use.
The researchers identified 28,917 current e-cigarette users, which corresponds to 10.8 million adults. Of identified users, 30 percent were 18 to 34 years old, 49 percent were men, and 63 percent were white, 12 percent were black, and 17 percent were Hispanic. From 2016 to 2018, the prevalence of current e-cigarette use increased among adults 18 to 34 years old (7.7 to 9.0 percent), former smokers (5.3 to 8.0 percent), users of other tobacco products (9.2 to 16.6 percent), and heavy alcohol users (8.6 to 10.6 percent).
"Because e-cigarettes have only been around for about a decade, many large cohort studies have only just recently started incorporating e-cigarette information into their questionnaires," Al Rifai said in a statement. "Yet, the cumulative effects of e-cigarettes may take years to develop, especially in the context of cardiovascular disease. It's something that we need to keep a very close eye on."
Physician's Briefing