September 12, 2017
BP, Heart Rate, Arterial Stiffness Up With E-Cigarettes
Significant increases seen in first 30 minutes after smoking electronic-cigarette containing nicotine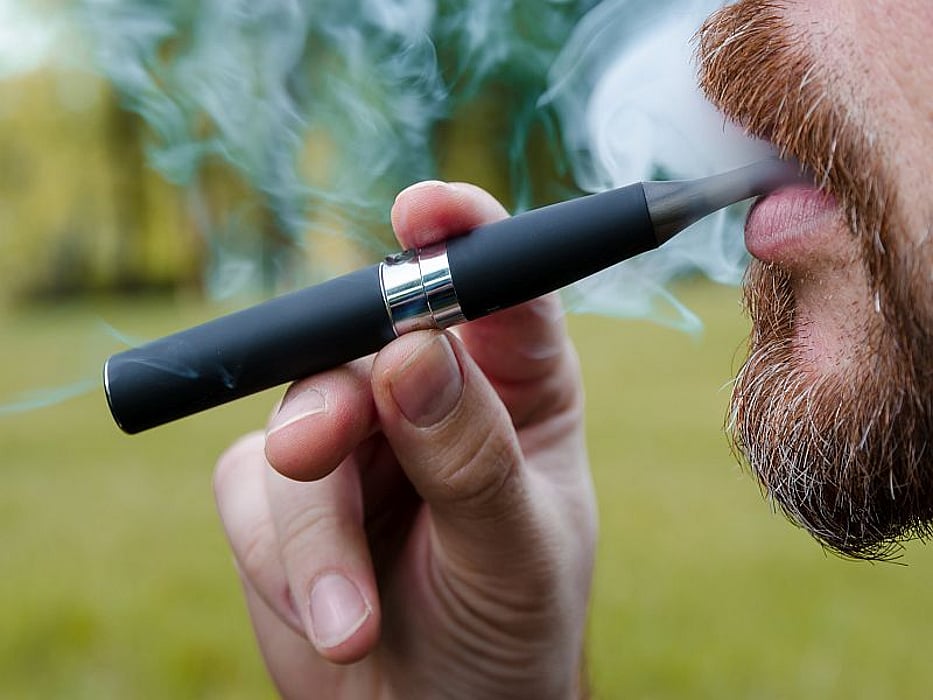 TUESDAY, Sept. 12, 2017 (HealthDay News) -- Significant increases are seen in blood pressure, heart rate, and arterial stiffness in the first 30 minutes after smoking electronic-cigarettes (e-cigarettes) containing nicotine, according to a study presented at the European Respiratory Society International Congress, held from Sept. 9 to 13 in Milan.
Magnus Lundbäck, M.D., Ph.D., from the Karolinska Institute in Stockholm, and colleagues randomized 15 healthy young volunteers to 30 minutes of e-cigarette inhalation with or without nicotine in a crossover fashion. The authors measured blood pressure, heart rate, and arterial stiffness directly following exposure and at two and four hours. Pulse wave velocity and pulse wave analysis were used to measure arterial stiffness.
The researchers found that during the first 30 minutes following e-cigarette inhalation with nicotine, there was a significant increase in blood pressure, heart rate and arterial stiffness. The team did not see this effect on heart rate and arterial stiffness in the volunteers who had smoked e-cigarettes without nicotine.
"Chronic exposure to both active and passive cigarette smoking causes a permanent increase in arterial stiffness," Lundbäck said in a statement. "We speculate that chronic exposure to e-cigarettes with nicotine may cause permanent effects on arterial stiffness in the long term. As of today, there are no studies on the long-term effects on arterial stiffness following chronic e-cigarette exposure."
Physician's Briefing