May 23, 2014
Mechanism ID'd for Impact of Mediterranean Diet on HTN
Lipid electrophiles mediate effect by inhibition of soluble epoxide hydrolase in mouse model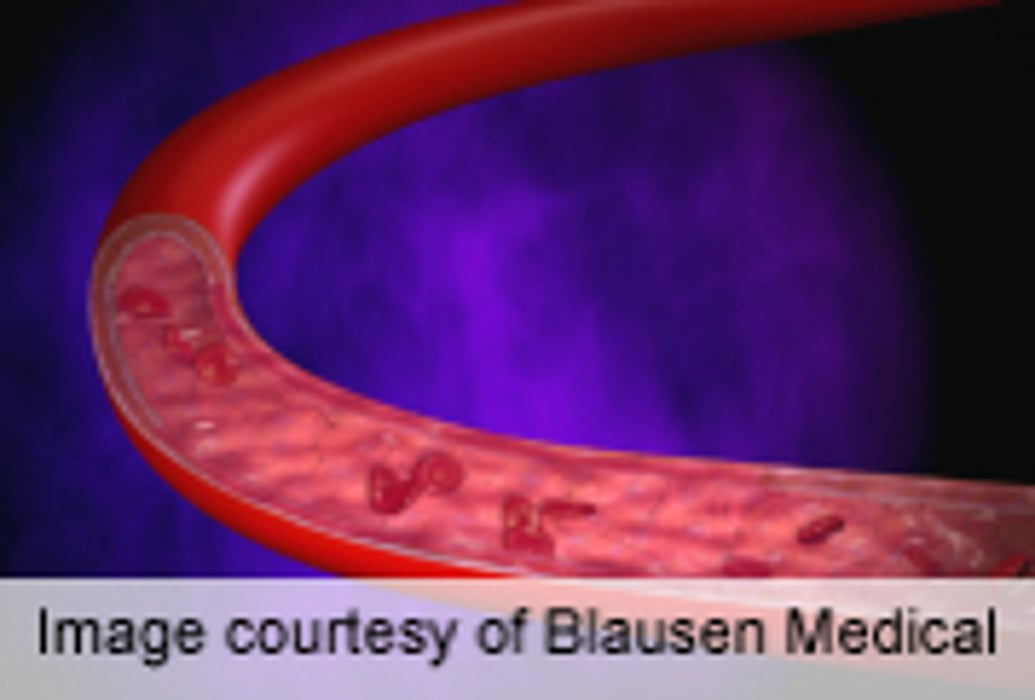 FRIDAY, May 23, 2014 (HealthDay News) -- The effect of the Mediterranean diet on hypertension may be mediated by lipid electrophiles such as 10-nitro-oleic acid (NO2-OA), which inhibits hydrolase activity in a mouse model, according to an experimental study published online May 19 in the Proceedings of the National Academy of Sciences.
Rebecca L. Charles, from King's College London, and colleagues examined whether inhibition of soluble epoxide hydrolase (sEH) is associated with a reduction in blood pressure in vivo. The authors used a Cys521Ser sEH redox-dead knockin (KI) mouse model that was resistant to this inhibition.
The researchers found that in wild-type, but not KI mice, the electrophilic lipid NO2-OA inhibited hydrolase activity and reduced blood pressure in an angiotensin II-induced hypertension model. Following NO2-OA treatment, epoxyeicosatrienoic acid/dihydroxy-epoxyeicosatrienoic acid isomer ratios were increased in plasma from wild-type, but not KI mice. Inhibition of sEH was observed in wild-type, but not KI mice, which were fed key components of the Mediterranean diet (linoleic acid and nitrites) that elevate electrophilic nitro fatty acid levels.
"These observations reveal that lipid electrophiles such as NO2-OA mediate antihypertensive signaling actions by inhibiting sEH and suggest a mechanism accounting for protection from hypertension afforded by the Mediterranean diet," the authors write.
One author disclosed financial ties to Complexa.
Abstract
Full Text (subscription or payment may be required)
Physician's Briefing