April 5, 2016
ACC: Prevalence of Familial Hypercholesterolemia <;2 Percent
For any given observed LDL cholesterol level, increased risk for CAD for FH mutation carriers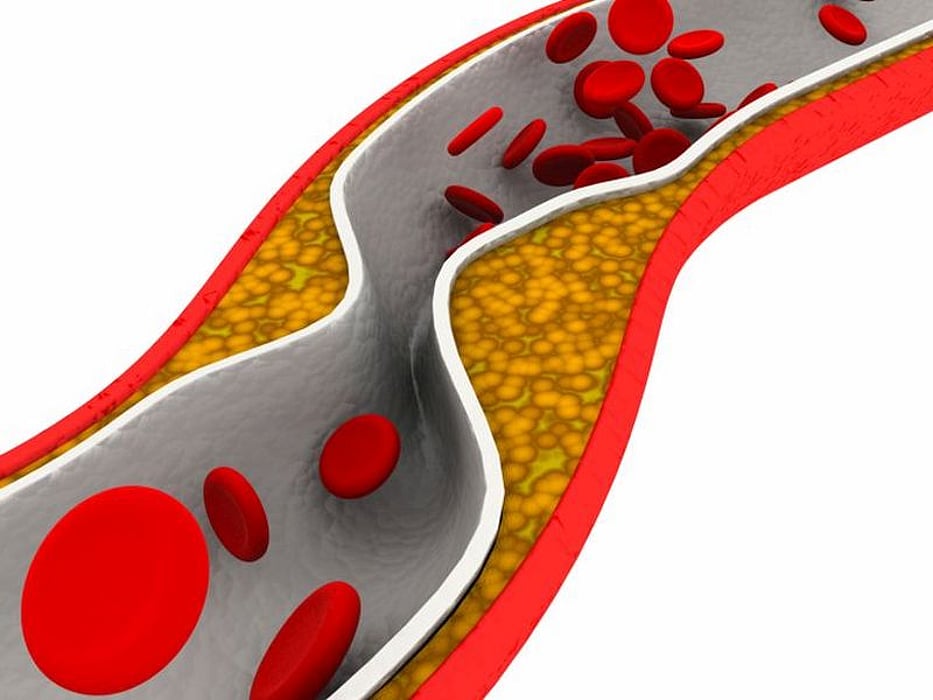 TUESDAY, April 5, 2016 (HealthDay News) -- Familial hypercholesterolemia (FH) mutations are seen in less than 2 percent of individuals with low-density lipoprotein (LDL) cholesterol ≥190 mg/dL, according to a study published online April 3 in the Journal of the American College of Cardiology. The research is being published to coincide with the annual meeting of the American College of Cardiology, held from April 2 to 4 in Chicago.
Amit V. Khera, M.D., from Harvard Medical School in Boston, and colleagues examined the prevalence of a FH mutation among those with severe hypercholesterolemia. They sequenced three genes causative for FH (LDLR, APOB, and PCSK9) in 26,025 participants from seven case-control studies (5,540 coronary artery disease [CAD] cases) and 8,577 CAD-free controls) and five prospective studies (11,908 participants).
The researchers found that 430 of the CAD-free control participants had low-density lipoprotein cholesterol ≥190 mg/dL; 1.9 percent of these carried a FH mutation. Similarly, 956 patients from the prospective cohorts had LDL cholesterol ≥190 mg/dL; 1.7 percent carried a FH mutation. The risk of CAD was higher among FH mutation carriers versus non-carriers within any stratum of observed LDL cholesterol.
"Among individuals with LDL cholesterol ≥190 mg/dL, gene sequencing identified a FH mutation in <2 percent," the authors write. "However, for any given observed LDL cholesterol, FH mutation carriers are at substantially increased risk for CAD."
Several authors disclosed financial ties to the biopharmaceutical industry; some of the studies received industry funding.
Full Text (subscription or payment may be required)
More Information
Physician's Briefing