March 7, 2019
Endogenous Testosterone Linked to Cardiovascular Disease
Genetically predicted endogenous testosterone may have role in thromboembolism, heart failure, MI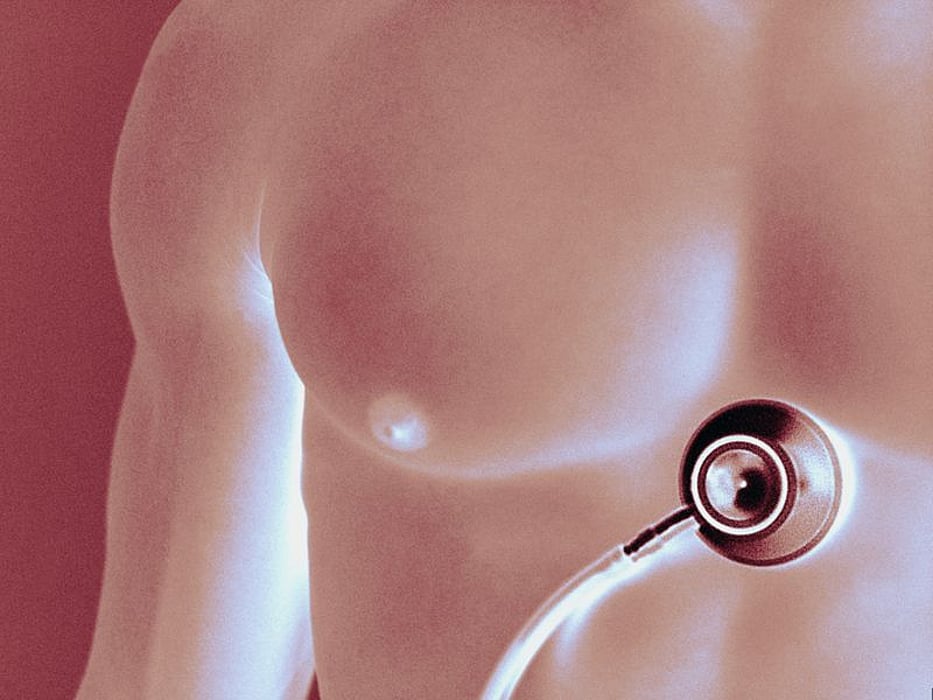 THURSDAY, March 7, 2019 (HealthDay News) -- In men, endogenous testosterone may have a causal role in thromboembolism, heart failure, and myocardial infarction, according to a study published online March 6 in The BMJ.
Shan Luo, from the University of Hong Kong, and colleagues examined whether endogenous testosterone has a causal role in thromboembolism, heart failure, and myocardial infarction. Data were included for 3,225 men of European ancestry aged 50 to 75 years from the Reduction by Dutasteride of Prostate Cancer Events randomized controlled trial; 392,038 white British men and women aged 40 to 69 years from the U.K. Biobank; and 171,875 participants from the CARDIoGRamPLUSc4D 1000 Genomes-based study for validation.
The researchers found that 13,691 of the U.K. Biobank participants had thromboembolism (6,208 men and 7,483 women), 1,688 had heart failure (1,186 and 502), and 12,882 had myocardial infarction (10,136 and 2,746). There were positive associations for endogenous testosterone genetically predicted by variants in the JMJD1C gene regions with thromboembolism and heart failure but not myocardial infarction in men. In women, the correlations were less obvious. Genetically predicted testosterone was positively associated with myocardial infarction in the validation study.
"Our study suggests that lifelong endogenous testosterone could have a role in thromboembolism, heart failure, and possibly myocardial infarction, particularly among men," the authors write. "These findings provide another strand of evidence consistent with the cardiovascular warnings about testosterone replacement therapy issued by regulators."
Physician's Briefing