November 5, 2014
Even Early Signs of Plaque in Arteries Signal Heart Risk
Heart attack risk still significantly higher with non-obstructive coronary artery disease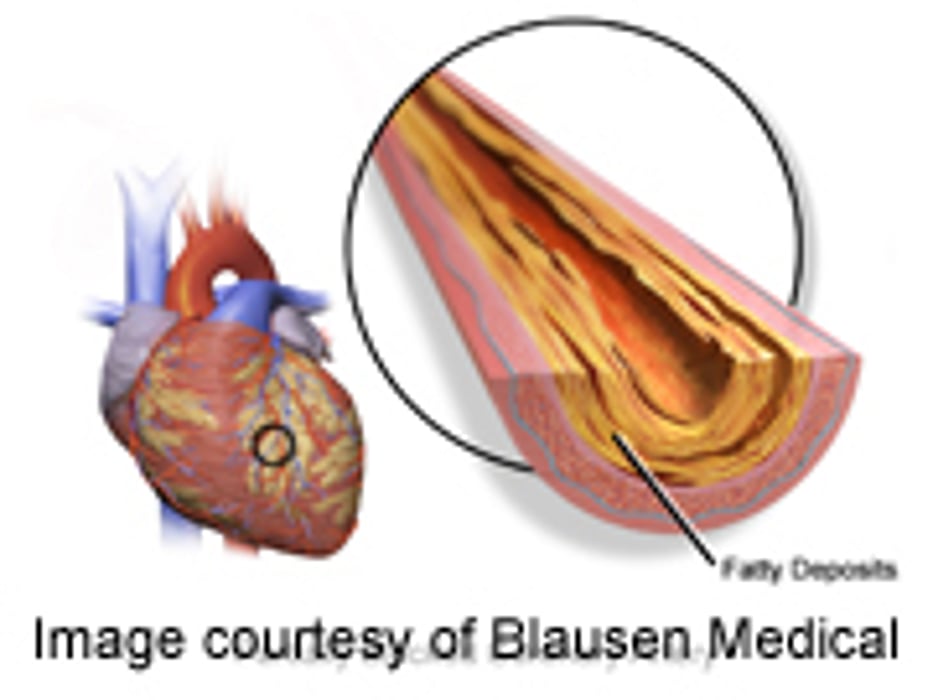 WEDNESDAY, Nov. 5, 2014 (HealthDay News) -- Even the earlier signs of coronary artery disease significantly increase the risk of myocardial infarction (MI) and early death, according to a new study published in the Nov. 5 issue of the Journal of the American Medical Association.
In the study, researchers from the U.S. Department of Veteran's Affairs looked at data from 37,674 U.S. veterans.
The investigators found that non-obstructive coronary artery disease significantly increased the risk of MI and death during the study. A year after diagnosis, those with non-obstructive coronary artery disease were about 2 to 4.5 times more likely to have suffered an MI or died than those with no apparent coronary artery disease.
The findings show that doctors need to understand that non-obstructive coronary artery disease is associated with a significantly increased risk for MI, the researchers said. In addition, the results add to previous evidence showing that many MIs are caused by non-obstructive narrowing of arteries, study author Thomas Maddox, M.D., of the VA Eastern Colorado Health Care System in Denver, said in a journal news release.
Physician's Briefing