March 23, 2017
Statin Intolerance Tied to Increased Risk of Recurrent MI
Higher rate of recurrent MI, coronary heart disease for Medicare beneficiaries post-MI hospitalization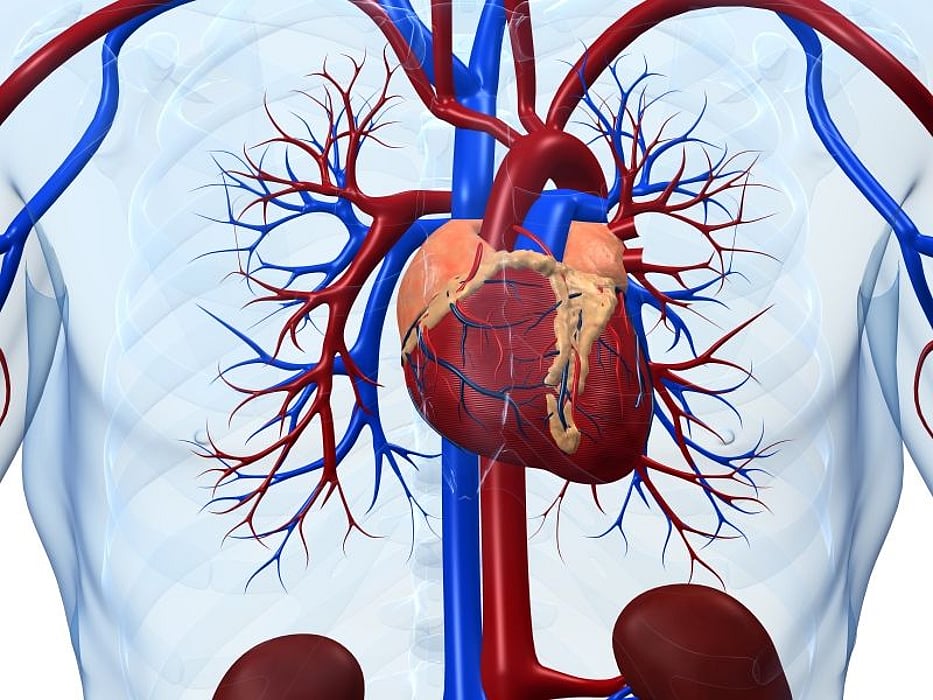 THURSDAY, March 23, 2017 (HealthDay News) -- For Medicare beneficiaries after myocardial infarction (MI) hospitalization, statin intolerance is associated with increased risk of recurrent MI and coronary heart disease (CHD) events, according to a study published in the March 21 issue of the Journal of the American College of Cardiology.
Maria-Corina Serban, M.D., Ph.D., from the University of Alabama at Birmingham, and colleagues studied 105,329 Medicare beneficiaries who began a moderate- or high-intensity statin dosage after MI hospitalization between 2007 and 2013.
The researchers found that, overall, 1.65 percent of patients had statin intolerance and 52.8 percent had high statin adherence. Statin intolerance correlated with a 36 percent higher rate of recurrent MI (41.1 versus 30.1 per 1,000 person-years), a 43 percent increased rate of CHD events (62.5 versus 43.8 per 1,000 person-years), and a 15 percent reduced rate of all-cause mortality (79.9 versus 94.2 per 1,000 person-years), compared to beneficiaries with high statin adherence. When comparing beneficiaries with statin intolerance to those with high statin adherence, the multivariate-adjusted hazard ratios were 1.50 (95 percent confidence interval [CI], 1.30 to 1.73), 1.51 (95 percent CI, 1.34 to 1.70), and 0.96 (95 percent CI, 0.87 to 1.06) for recurrent MI, CHD events, and all-cause mortality, respectively.
"Statin intolerance was associated with an increased risk for recurrent MI and CHD events but not all-cause mortality," the authors write.
Several authors disclosed financial ties to pharmaceutical companies, including Amgen, which funded the study.
Abstract/Full Text (subscription or payment may be required)
Editorial (subscription or payment may be required)
Physician's Briefing