July 26, 2012
Clopidogrel Response Remains Stable After Acute MI
For acute MI patients treated with PCI, response to clopidogrel therapy stable up to six months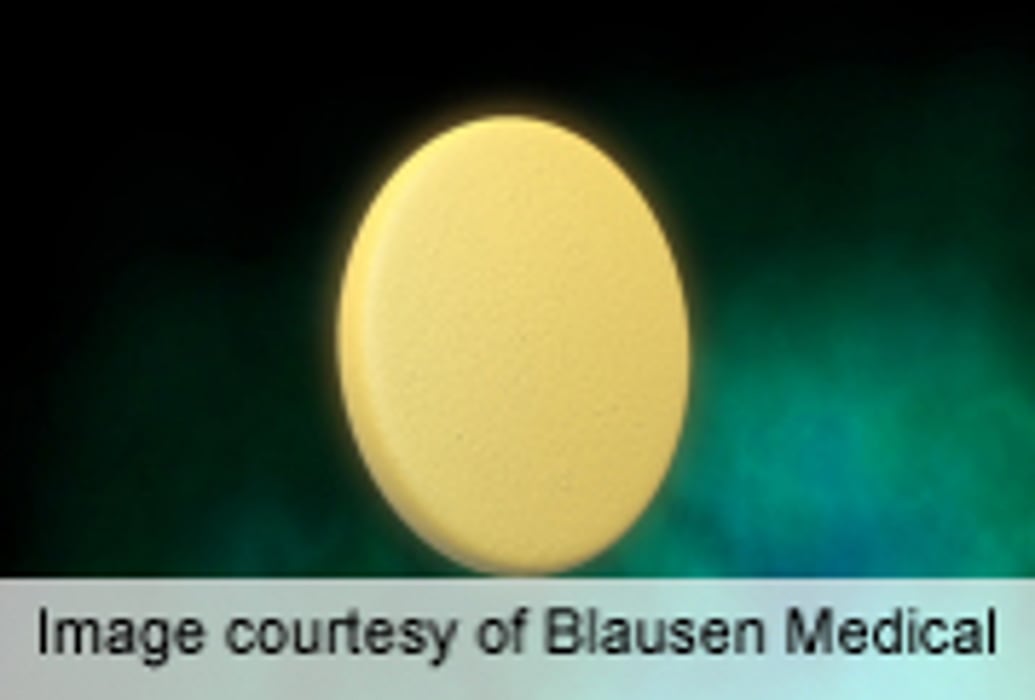 THURSDAY, July 26 (HealthDay News) -- For patients with acute myocardial infarction (AMI) treated with percutaneous coronary intervention (PCI), the rate of high on-treatment platelet reactivity (HTPR) despite clopidogrel therapy remains relatively stable for six months, according to a study published online in the August issue of The American Journal of Cardiology.
Pablo Codner, M.D., of the Rabin Medical Center at Tel Aviv University in Israel, and colleagues studied the response to clopidogrel treatment in 57 patients (mean age, 54.5 years; 91 percent men) with AMI treated with PCI while in the hospital and at one and six months after initial hospitalization. The response to clopidogrel therapy was measured using the VerifyNow P2Y12 assay and multiple electrode aggregometry (MEA).
The researchers found that, based on MEA, there was no statistically significant change in HTPR over time, with the level ranging from 22.8 percent at admission to 26.3 percent at 30 days and 17.5 percent at six months. There was no statistically significant change in HTPR using the VerifyNow assay; levels ranged from 38.6 percent in the hospital to 28.1 percent at 30 days and 33.3 percent at six months. At the six month follow-up, individual HTPR phenotypic assignment was stable in 73.7 percent (based on MEA) and 70.2 percent (based on VerifyNow) of patients.
"Based on our data, in-hospital determination of HTPR may be sufficient to warrant intensified antiplatelet regimens up to six months after AMI," the authors write. "In addition, these data justify current protocols for patient stratification and assignment based on platelet reactivity determination in ongoing trials involving assays such as the VerifyNow assay and the Multiplate system."
Abstract
Full Text (subscription or payment may be required)
Physician's Briefing