October 28, 2014
Better Outcomes for Stenting Versus CABG in Non-ST ACS
Findings in cohort of patients with non-ST-segment elevation acute coronary syndromes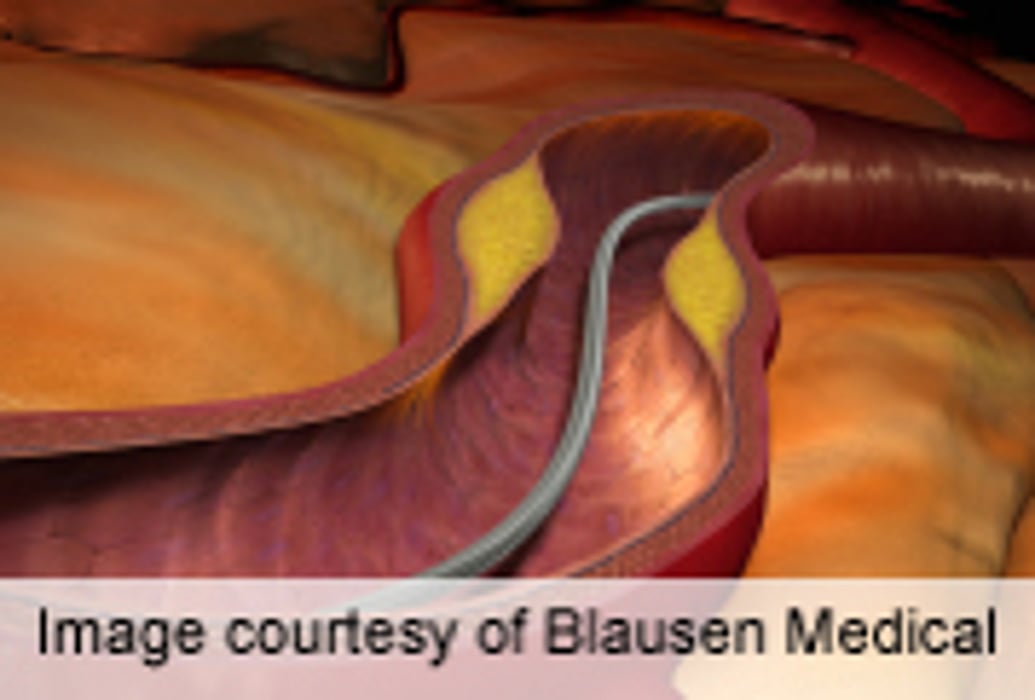 TUESDAY, Oct. 28, 2014 (HealthDay News) -- For patients with non-ST-segment acute coronary syndromes, stenting is associated with lower long-term mortality compared with surgical revascularization, according to a study published in the Oct. 1 issue of The American Journal of Cardiology.
Pawel E. Buszman, M.D., Ph.D., from the Center for Cardiovascular Research and Development in Katowice, Poland, and colleagues examined the optimal revascularization strategy in a cohort of 4,566 patients with non-ST-segment elevation myocardial infarctions, unstable angina, and multivessel coronary disease, including left main disease. Overall, 3,033 patients were selected for stenting (10.3 percent drug-eluting stents) and 1,533 for coronary artery bypass grafting after angiography. After adjustment, the authors chose 929 well-matched pairs.
The researchers found that, before matching, early mortality was lower after percutaneous coronary intervention (PCI; 2.1 versus 3.1 percent; P < 0.01), whereas there was no difference after matching (2.5 versus 2.8 percent; P = 0.62). Three-year survival was improved for PCI versus surgery before and after matching (hazard ratios, 1.44 and 1.33, respectively). In subgroups that included patients aged >65 years; women; patients with unstable angina; patients with European System for Cardiac Operative Risk Evaluation scores >5; those with Thrombolysis In Myocardial Infarction risk scores >4; those receiving drug-eluting stents; and those with two-vessel disease stenting correlated with improved outcomes.
"Immediate stenting was associated with lower mortality risk in the long term compared with surgical revascularization, especially in subgroups at high clinical risk," the authors write.
Abstract
Full Text (subscription or payment may be required)
Physician's Briefing