August 2, 2016
Good 20-Year Patency for Radial Artery Grafts in CABG
Patency is not inferior to left internal thoracic artery; target vessel stenosis influences graft patency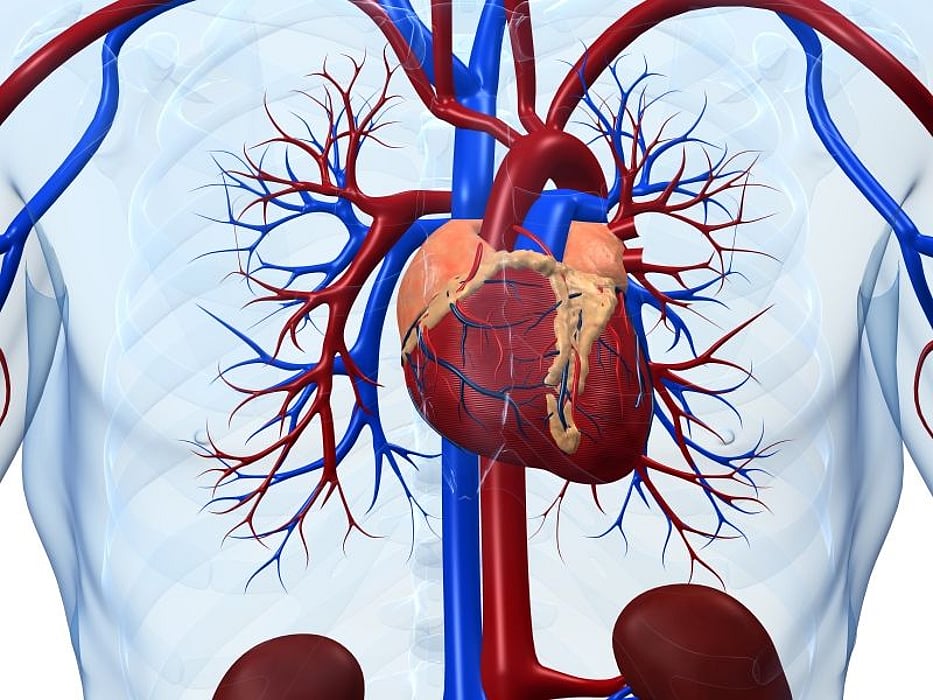 TUESDAY, Aug. 2, 2016 (HealthDay News) -- The 20-year patency rate is good for patients who use the radial artery (RA) as a coronary bypass conduit, according to research published in the Aug. 9 issue of the Journal of the American College of Cardiology.
Mario Gaudino, M.D., from the Catholic University in Rome, and colleagues present 20-year results of RA grafts used for coronary artery bypass grafting in the first 100 patients who received the RA as a coronary bypass conduit.
The researchers found that there were 64 deaths, 35.9 percent of which were from cardiovascular causes. Twenty-year survival was 31 percent. Overall, 91.6 percent of the 36 survivors underwent RA graft control at a mean of 19.0 ± 2.5 years after surgery. RA patency was 84.8 percent. The probability of graft failure was 19.0 ± 0.2 percent for the left internal thoracic artery (ITA), 25.0 ± 0.2 percent for the RA, and 55.0 ± 0.2 percent for the saphenous vein in the overall population at 20 years (P = 0.002 for RA versus saphenous vein; P = 0.11 for RA versus ITA; and P < 0.001 for ITA versus saphenous vein). Target vessel stenosis >90 percent significantly influenced long-term graft patency, but location of distal anastomosis did not.
"The 20-year patency rate of RA grafts is good, and not inferior to the ITA, especially when the conduit is used to graft a vessel with >90 percent stenosis," the authors write.
Full Text (subscription or payment may be required)
Editorial (subscription or payment may be required)
Physician's Briefing