June 3, 2014
Outcomes of CABG Worse in Patients With Diabetes
Costs are higher and risk of long-term adverse cardiovascular and cerebrovascular events is greater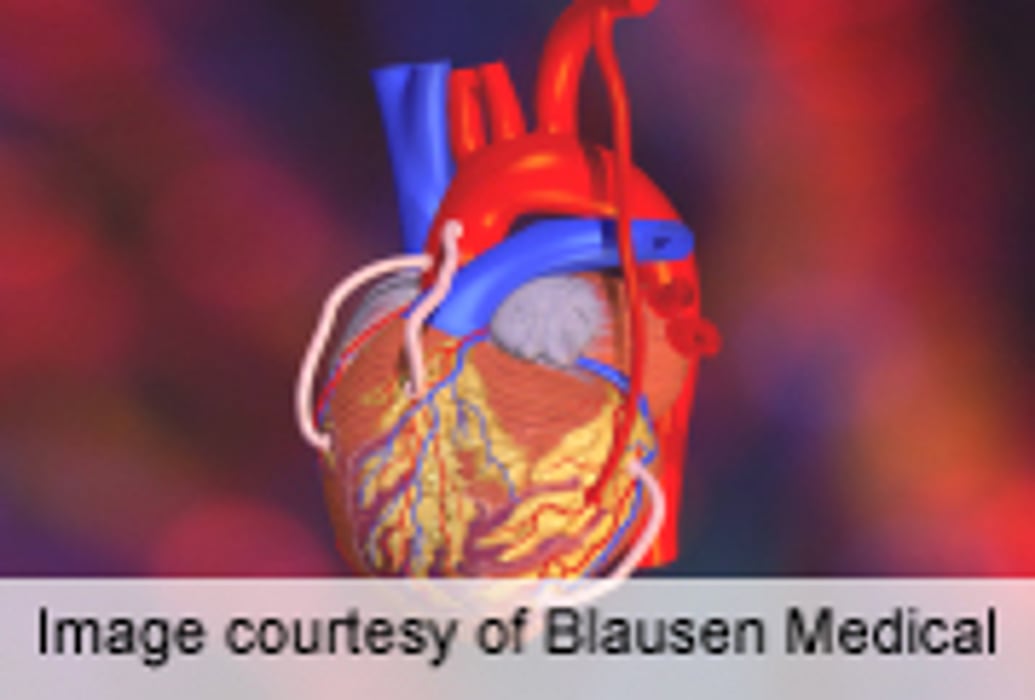 TUESDAY, June 3, 2014 (HealthDay News) -- Coronary artery bypass graft surgery (CABG) is more expensive and the risk of long-term adverse outcomes is greater in patients with diabetes mellitus (DM), according to research published in the June issue of the Annals of Thoracic Surgery.
Heng Zhang, M.D., of Fuwai Hospital in Beijing, and colleagues examined clinical and economic outcomes for 9,240 consecutive patients in a large Chinese cohort who underwent isolated, primary, elective CABG from 1999 to 2008. Within the cohort, 2,682 patients had DM that was managed with diet (375 patients), insulin (481 patients), or medication (1,826 patients).
The researchers found that DM was an independent predictor of long-term adverse cardiovascular and cerebrovascular events in patients undergoing CABG (hazard ratio [HR], 1.29; 95 percent confidence interval [CI], 1.14 to 1.46). DM controlled by medication and insulin, but not diet, was an independent predictor of poorer long-term outcomes following CABG. Costs for patients with DM, compared with patients without DM, undergoing CABG were higher both at initial hospitalization (76,782 Ren Min Bi [RMB] versus 65,521 RMB, respectively; P < 0.001) and at two years (11,261 RMB, approximately $1,623, higher; P < 0.001).
"CABG for patients with DM was significantly more expensive and was associated with worse long-term outcomes compared with non-DM patients," the authors write.
Abstract
Full Text (subscription or payment may be required)
Physician's Briefing