April 23, 2013
Patient Characteristics Impact CABG-PCI Treatment Effect
Link between CABG and reduced mortality greater for those with diabetes, tobacco use, heart failure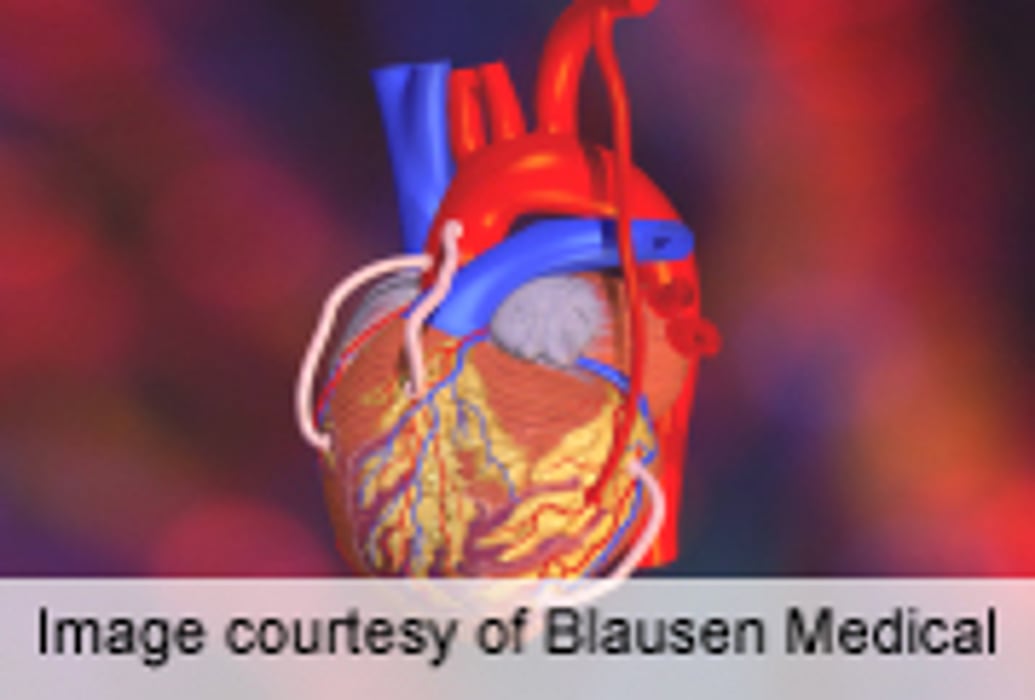 TUESDAY, April 23 (HealthDay News) -- In the community setting, coronary artery bypass graft (CABG) surgery is associated with reduced mortality versus percutaneous coronary intervention (PCI), with the association affected by patient-level characteristics, according to a study published in the April 23 issue of the Annals of Internal Medicine.
Mark A. Hlatky, M.D., from the Stanford University School of Medicine in California, and colleagues examined whether clinical characteristics modify the comparative effectiveness of CABG versus PCI in a unselected population of 105,156 propensity score-matched Medicare beneficiaries aged 66 years and older.
The researchers found that, compared with PCI, CABG correlated with significantly lower mortality (hazard ratio [HR], 0.92). There was a significantly greater correlation for patients with diabetes (HR, 0.88), a history of tobacco use (HR, 0.82), heart failure (HR, 0.84), and peripheral artery disease (HR, 0.85). Over five years, the overall predicted difference in survival between CABG and PCI was 0.053 life-years. The largest predicted differences in survival were seen for patients with diabetes, heart failure, peripheral artery disease, or tobacco use. For patients with none of these factors, survival was slightly better after PCI.
"This study provides strong evidence that clinical characteristics modify the comparative effectiveness of CABG and PCI on mortality, especially for diabetes," the authors write. "Our study suggests that additional factors, particularly smoking, peripheral arterial disease, and heart failure, also modify the CABG-PCI treatment effect."
Abstract
Full Text (subscription or payment may be required)
Physician's Briefing