November 11, 2015
AHA: Infrequent Monitoring for Heart Failure Patients on MRAs
Low monitoring rates in clinical practice in patients initiating mineralocorticoid receptor antagonists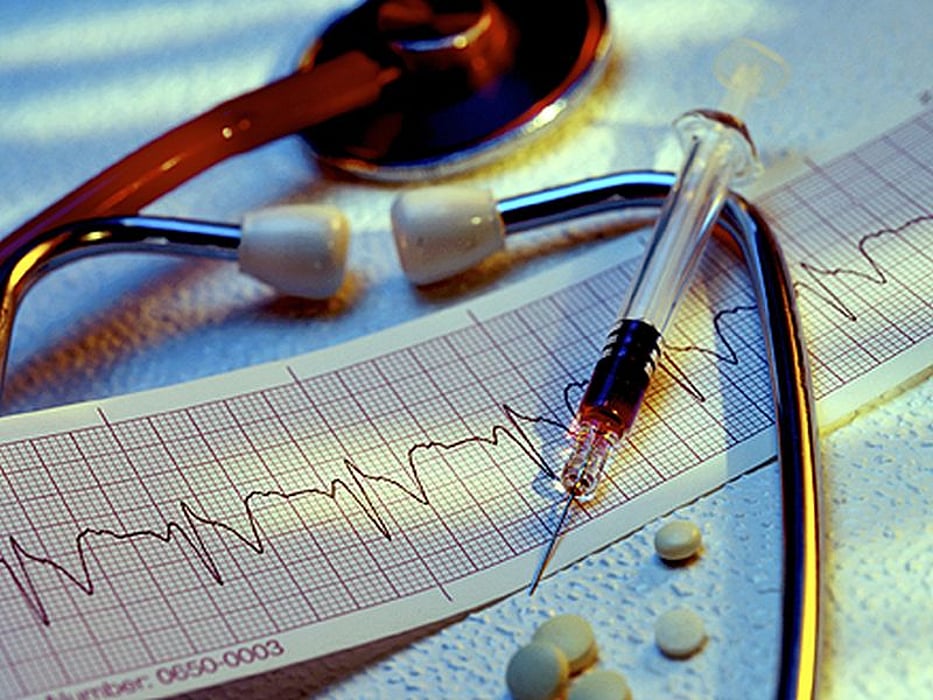 WEDNESDAY, Nov. 11, 2015 (HealthDay News) -- Patients with heart failure initiating mineralocorticoid receptor antagonists (MRAs) are rarely monitored in accordance with guidelines. The findings were published in the Nov. 10 issue of the Journal of the American Medical Association, a cardiovascular disease theme issue published to coincide with the annual meeting of the American Heart Association, held from Nov. 7 to 11 in Orlando, Fla.
Lauren B. Cooper, M.D., from the Duke University School of Medicine in Durham, N.C., and colleagues accessed claims and summary data for Medicare beneficiaries to examine whether laboratory monitoring occurs routinely in community practice. Patients with prevalent heart failure were identified; incident MRA use was identified by the presence of a Part D claim for eplerenone or spironolactone between May 1 and Sept 30, 2011.
The researchers identified 10,443 Medicare beneficiaries with heart failure and incident MRA therapy. Overall, 7.2 percent of patients received appropriate testing before and after MRA initiation. In early and extended follow-up, 13.3 and 29.9 percent of patients, respectively, received appropriate testing after initiation of MRA therapy. In contrast, 55.4 and 22.3 percent, respectively, received no testing. During all periods, greater likelihood of appropriate testing was seen with atrial fibrillation, anemia, chronic kidney disease, chronic obstructive pulmonary disease, hypothyroidism, osteoporosis, and use of diuretics.
"In conclusion, rates of appropriate laboratory monitoring after MRA initiation were low, and greater attention to appropriate laboratory monitoring is needed," the authors write.
Several authors disclosed financial ties to the pharmaceutical and biotechnology industries.
Full Text (subscription or payment may be required)
More Information
Physician's Briefing