May 19, 2014
ATS: Heart Failure More Prevalent in Patients With COPD
Patients with COPD, particularly African-Americans, have significantly higher rate of heart failure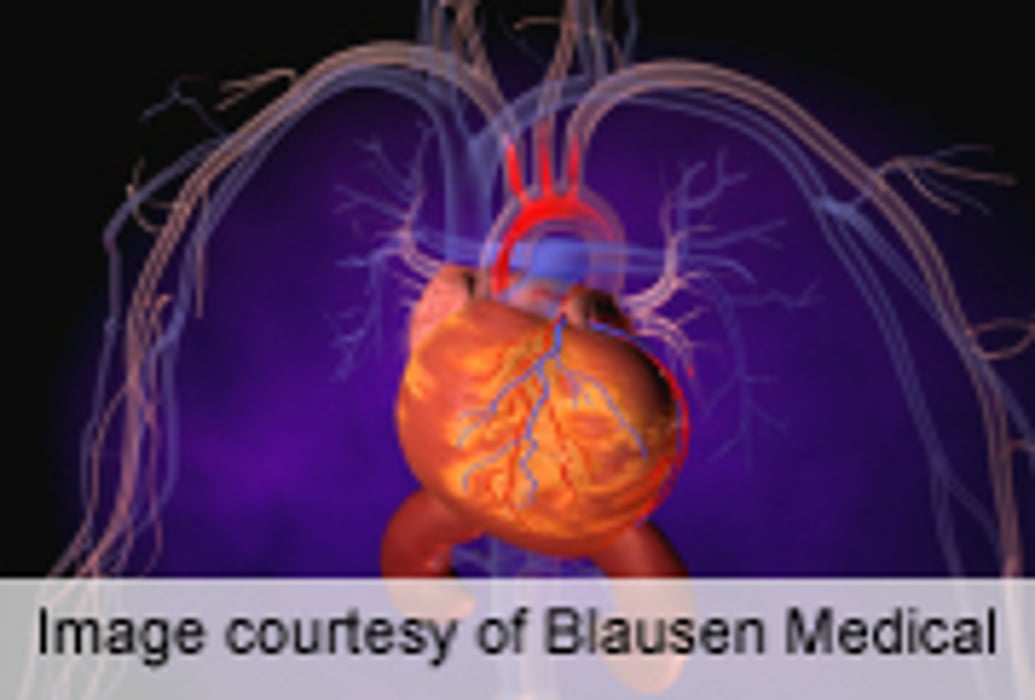 MONDAY, May 19, 2014 (HealthDay News) -- Compared with the general population, patients with chronic obstructive pulmonary disease (COPD) have a greater prevalence of heart failure, according to research presented at the annual meeting of the American Thoracic Society, held from May 16 to 21 in San Diego.
Srinadh Annangi, M.B.B.S., of the Morehouse School of Medicine in Atlanta, and colleagues retrospectively analyzed hospital discharge data for the period 2001 to 2010 to examine the frequency and impact of heart failure in patients with COPD who were 40 years of age or older.
The researchers found that, compared with the background population, patients with COPD had a higher prevalence of heart failure (27.3 versus 15.3 percent; P < 0.0001). When stratified by race, the prevalence of heart failure in patients with COPD versus those in the background population was 33.1 versus 17.1 percent for African-Americans, 27.4 versus 14.8 percent for those with unreported race, and 26.8 versus 15.3 percent for European-Americans (all P < 0.0001). Patients with COPD and heart failure, compared with those with COPD alone, had longer average length of hospital stay (6.4 versus 5.6 days), greater in-hospital mortality (5.6 versus 3.6 percent), and a higher rate of discharge to long-term care facilities (21.2 versus 15.7 percent) (all P < 0.0001).
"The co-existence of COPD and heart failure, which share common symptoms, may pose diagnostic and therapeutic challenges. The long-term effect of both diagnoses over time remains to be determined," a coauthor said in a statement. "As the prevalence of COPD gains traction in individuals of low socioeconomic status, the impact of simultaneous comorbid diagnoses over decades of life could pose substantial fiscal, therapeutic, and social challenges."
Physician's Briefing