December 11, 2015
Central Venous Pressure-Guided Hydration Beneficial in CKD CHF
Reduced risk of contrast-induced nephropathy with no increase in acute heart failure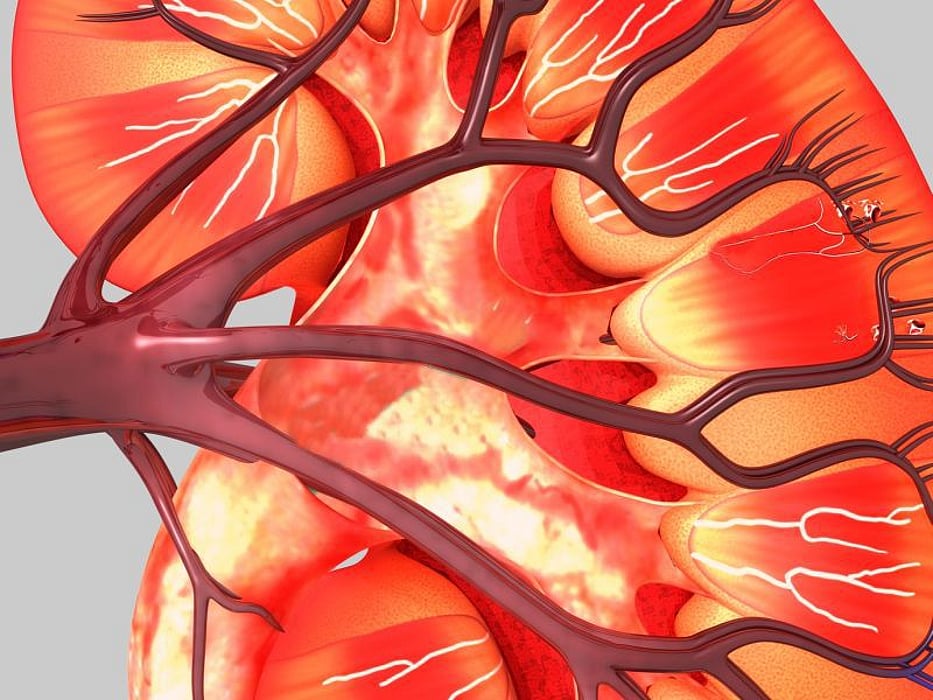 FRIDAY, Dec. 11, 2015 (HealthDay News) -- For patients with chronic kidney disease (CKD) and congestive heart failure (CHF) undergoing coronary procedures, central venous pressure (CVP)-guided hydration is associated with reduced risk of contrast-induced nephropathy (CIN), according to a study published online Dec. 9 in JACC: Cardiovascular Interventions.
Geng Qian, M.D., from the Chinese People's Liberation Army General Hospital in Peking, and colleagues conducted a prospective comparative trial involving 264 patients with CKD and CHF undergoing coronary procedures. Patients were randomized to CVP-guided hydration or standard hydration (132 patients in each group). The hydration infusion rate was dynamically adjusted according to CVP level every hour in the CVP-guided group.
The researchers found that the total mean volume of isotonic saline administered was significantly higher in the CVP-guided hydration group than the control group (P < 0.001). CIN occurred less often in the CVP-guided hydration group (15.9 versus 29.5 percent in the control group; P = 0.006). There was no difference between the groups in the incidences of acute heart failure during the hydration (3.8 versus 3.0 percent; P = 0.500).
"CVP-guided fluid administration can safely and effectively reduce the risk of CIN in patients with CKD and CHF," the authors write.
Full Text (subscription or payment may be required)
Editorial (subscription or payment may be required)
Physician's Briefing