December 6, 2013
Effect of Serum Magnesium on Heart Failure Outcomes Unclear
Findings from retrospective analysis of data from the placebo group in the EVEREST trial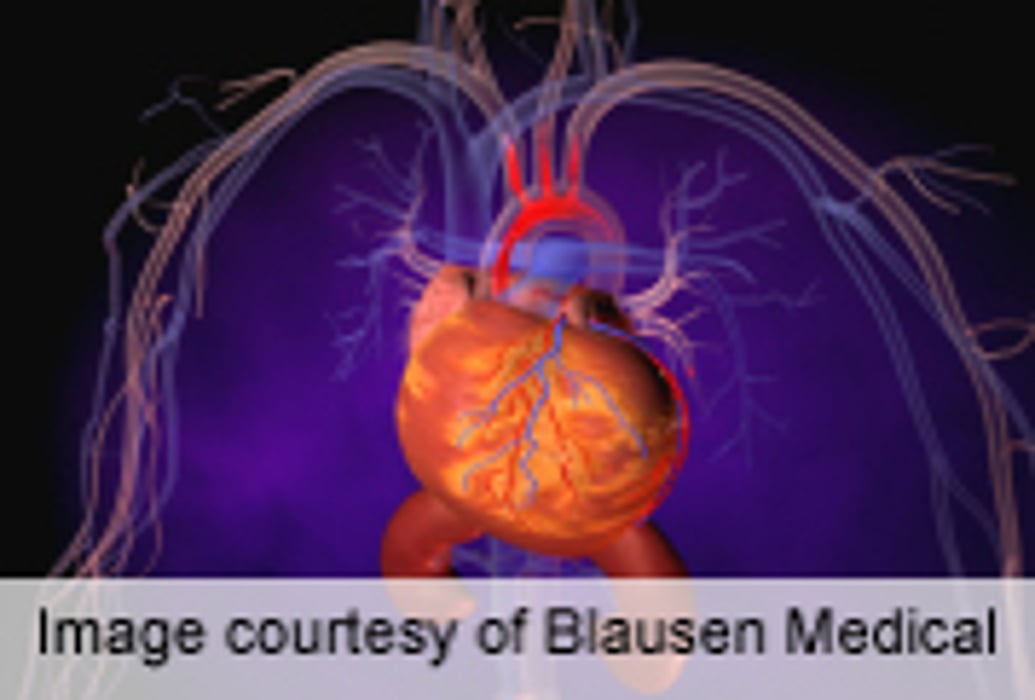 FRIDAY, Dec. 6, 2013 (HealthDay News) -- Baseline serum magnesium levels do not independently predict post-discharge outcomes in patients hospitalized for heart failure, according to research published in the Dec. 1 issue of The American Journal of Cardiology.
Muthiah Vaduganathan, M.D., M.P.H., of Harvard Medical School in Boston, and colleagues retrospectively analyzed data from 1,982 patients hospitalized for worsening heart failure, with ejection fractions of 40 percent or less, to assess the association between baseline serum magnesium level and post-discharge outcomes.
The researchers found that, during a median follow-up of 9.9 months, in unadjusted analyses, every 1-mg/dL increase in serum magnesium level was linked with higher all-cause mortality (hazard ratio [HR], 1.77; P < 0.001) and higher composite end point of cardiovascular mortality or heart failure rehospitalization (HR, 1.44; P = 0.002). In multivariate analyses, however, serum magnesium level did not independently predict all-cause mortality (HR, 0.94; P = 0.7) or the composite end point (HR, 1.01; P = 0.9).
"Further research is needed to understand the importance of serum magnesium levels in specific heart failure patient populations," the authors write.
Otsuka Pharmaceuticals funded the EVEREST trial; two authors disclosed financial ties to pharmaceutical companies, including Otsuka.
Abstract
Full Text (subscription or payment may be required)
Physician's Briefing