September 2, 2014
ESC: LCZ696 Beats Enalapril for Reduction in Cardiac Death Risk
Findings from randomized trial in patients with heart failure and reduced ejection fraction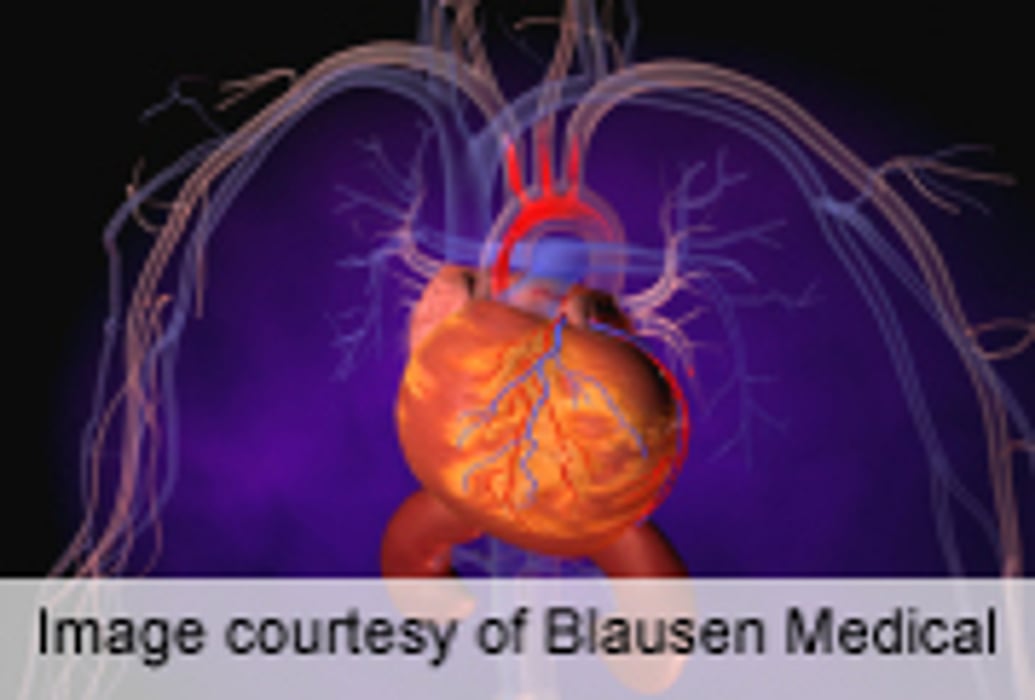 TUESDAY, Sept. 2, 2014 (HealthDay News) -- For patients with heart failure and reduced ejection fraction, the angiotensin receptor-neprilysin inhibitor LCZ696 is superior to enalapril, according to a study published online Aug. 30 in the New England Journal of Medicine. The study was published to coincide with the annual European Society of Cardiology Congress, held from Aug. 30 to Sept. 3 in Barcelona, Spain.
John J.V. McMurray, M.D., from the University of Glasgow in the United Kingdom, and colleagues compared LCZ696 with enalapril for patients with heart failure and reduced ejection fraction in a double-blind study. A total of 8,442 patients with class II, III, or IV heart failure and ejection fraction of 40 percent or less were randomized to receive LCZ696 or enalapril in addition to recommended therapy.
The researchers found that after a median of 27 months of follow-up the trial was stopped early because the boundary for an overwhelming benefit with LCZ696 was crossed. At the time of study closure, the primary outcome (composite of death from cardiovascular causes or hospitalization for heart failure) was met by 21.8 percent in the LCZ696 group and 26.5 percent in the enalapril group (hazard ratio for LCZ696, 0.80). Seventeen percent of patients receiving LCZ696 and 19.8 percent receiving enalapril died (hazard ratio, 0.84); death from cardiovascular causes occurred in 13.3 and 16.5 percent, respectively (hazard ratio, 0.80).
"LCZ696 was superior to enalapril in reducing the risks of death and of hospitalization for heart failure," the authors write.
The study was funded by Novartis, the manufacturer of LCZ696.
Physician's Briefing