June 26, 2020
Heart Failure Ups Risk of Death in Patients With New T2DM
Five-year risk ratio of death linked to heart failure three times higher at five years after T2DM diagnosis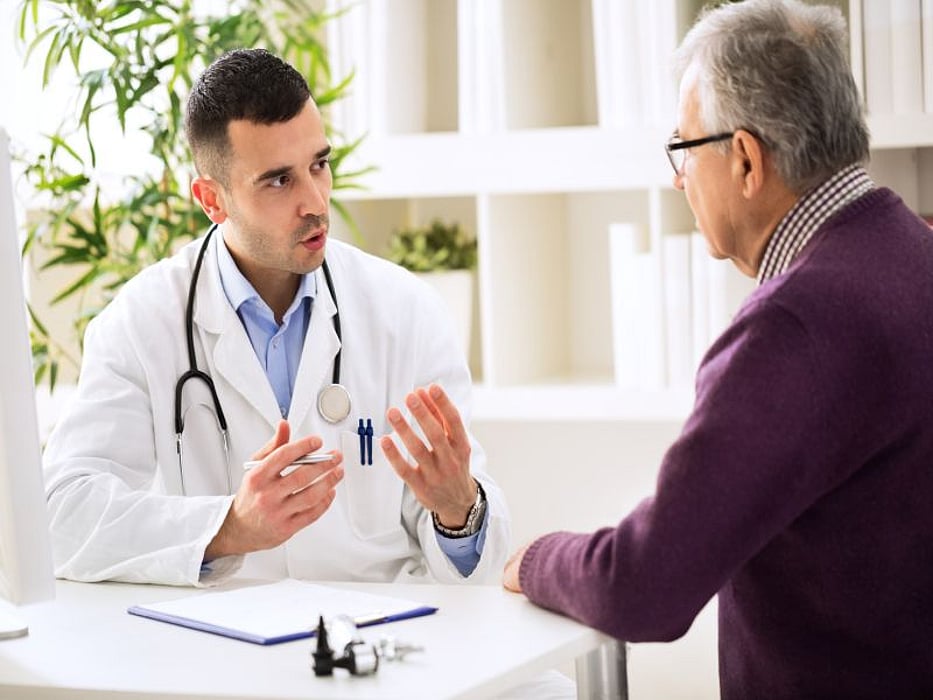 FRIDAY, June 26, 2020 (HealthDay News) -- For patients with newly diagnosed type 2 diabetes (T2D), heart failure development is associated with increased five-year absolute and relative risks of death, according to a study published online June 23 in Circulation: Cardiovascular Quality and Outcomes.
Bochra Zareini, M.D., from the Herlev and Gentofte University Hospital in Denmark, and colleagues identified patients with new T2D between 1998 and 2015. The five-year risks of death, five-year risk ratios, and decrease in lifespan within five years associated with the development of cardiovascular and renal diagnoses were estimated at yearly landmark time points.
Overall, 153,403 patients were followed for a median of 9.7 years, during which time 48,087 patients died. The researchers found that compared to patients free of diagnoses, the five-year risk ratio of death associated with heart failure development was three times higher five years after T2D diagnosis. Lower five-year risk ratios were seen for ischemic heart disease, stroke, chronic kidney disease, and peripheral artery disease (1.3, 2.2, 1.7, and 2.3, respectively). Compared with patients free of diagnoses, the corresponding decreases in lifespan within five years were 11.7 months for heart failure and 1.6, 6.4, 4.4, and 6.9 months, respectively, for the other diagnoses. The greatest risk of death and decrease in lifespan was seen for heart failure in combination with any other diagnosis compared with other combinations.
"We hope that our findings contribute to assessing risk profiles and prognosis, especially concerning the importance of evaluating patients with T2D regularly for heart failure," the authors write.
One author disclosed financial ties to pharmaceutical companies, including Boehringer; the study was partially funded by an unrestricted hospital grant from Boehringer Ingelheim.
Abstract/Full Text (subscription or payment may be required)
Physician's Briefing