June 4, 2014
Higher Survival Tied to Prophylactic ICD
Findings in older patients with an LVEF between 30 and 35 percent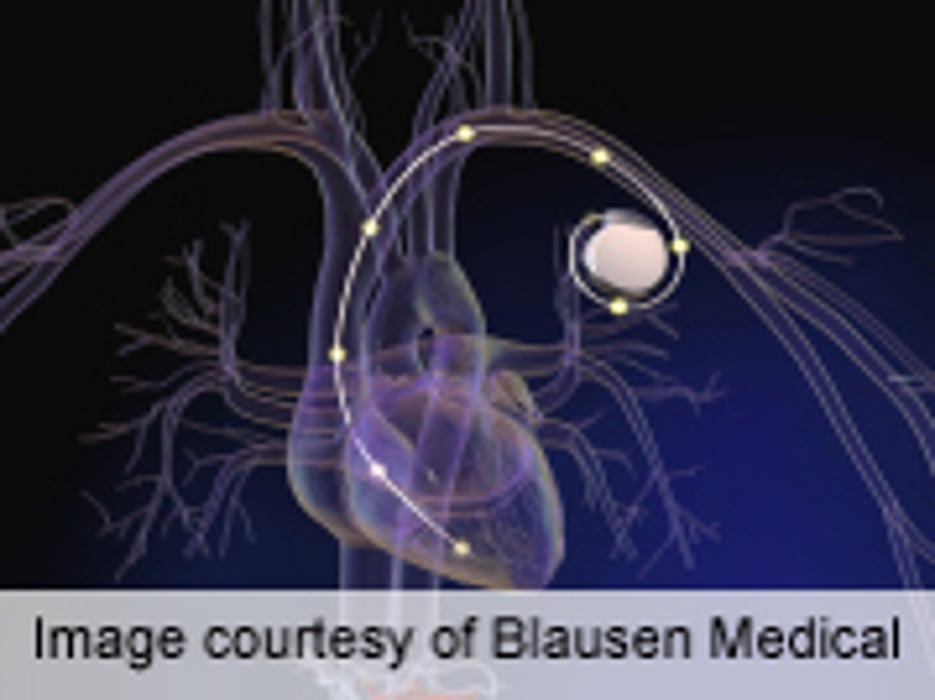 WEDNESDAY, June 4, 2014 (HealthDay News) -- Older patients with a left ventricular ejection fraction (LVEF) between 30 and 35 percent have higher survival with a prophylactic implantable cardioverter-defibrillator (ICD), according to a study published in the June 4 issue of the Journal of the American Medical Association.
Sana M. Al-Khatib, M.D., from the Duke University Medical Center in Durham, N.C., and colleagues retrospectively evaluated data for Medicare beneficiaries in the National Cardiovascular Data Registry ICD registry (2006 through 2007) with an LVEF between 30 and 35 percent who received an ICD during a heart failure hospitalization. These patients were compared with similar patients in the Get With The Guidelines-Heart Failure database (GWTG-HF; 2005 through 2009) with no ICD.
The researchers found that among patients with an LVEF between 30 and 35 percent (3,120 patients) there were 248 deaths in the ICD Registry group over a median follow-up of 4.4 years, and 249 deaths in the GWTG-HF group over 2.9 years. For those with an LVEF between 30 and 35 percent and an ICD, the risk of all-cause mortality was significantly lower than that seen in matched patients without an ICD (three-year mortality rates: 51.4 versus 55.0 percent; hazard ratio, 0.83; P = 0.04). Similar results were seen in patients with an LVEF less than 30 percent (three-year mortality rates: 45.0 versus 57.6 percent; hazard ratio, 0.72; P < 0.001).
"These findings support guideline recommendations to implant prophylactic ICDs in eligible patients with an LVEF of 35 percent or less," the authors write.
Several authors disclosed financial ties to the pharmaceutical and medical device industries.
Abstract
Full Text (subscription or payment may be required)
Physician's Briefing