August 28, 2012
New Class of Drugs Shows Promise for Heart Failure
Angiotensin receptor neprilysin inhibitor lowers NT-proBNP levels more than valsartan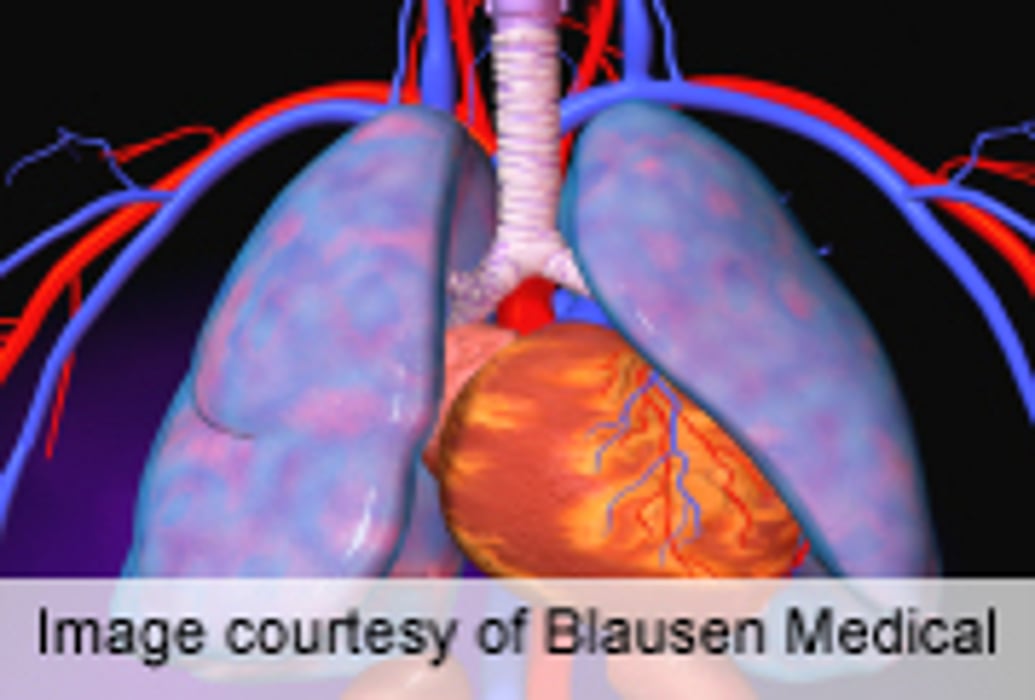 TUESDAY, Aug. 28 (HealthDay News) -- After 12 weeks of treatment, the first-in-class angiotensin receptor neprilysin inhibitor, LCZ696, lowers N-terminal pro-brain natriuretic peptide (NT-proBNP) levels in patients with New York Heart Association (NYHA) class II to III heart failure and preserves left ventricular ejection fraction (LVEF) significantly more than valsartan, according to a study published online Aug. 26 in The Lancet to coincide with presentation at the annual European Society of Cardiology Congress, held from Aug. 25 to 29 in Munich.
To evaluate the efficacy and safety of LCZ696 compared with valsartan, Scott D. Solomon, M.D., of Brigham and Women's Hospital in Boston, and colleagues conducted a phase 2, randomized, double-blind, parallel-group study involving 301 patients with NYHA class II to III heart failure, LVEF of 45 percent or higher, and NT-proBNP levels higher than 400 pg/mL.
After 12 weeks of treatment, the researchers found that NT-proBNP levels were significantly lower in the 134 patients in the LCZ696 group, compared with the 132 valsartan-treated patients (ratio LCZ696/valsartan, 0.77; P = 0.005). LCZ696 was well tolerated, with rates of serious adverse event rates that were similar to that of valsartan (15 and 20 percent, respectively, had one or more serious adverse event).
"In patients with heart failure with preserved ejection fraction, LCZ696 reduced NT-proBNP to a greater extent than did valsartan at 12 weeks and was well tolerated," the authors write. "Whether these effects would translate into improved outcomes needs to be tested prospectively."
Several authors disclosed financial ties or are employees of Novartis, which funded the study and is developing LCZ696.
Abstract
Full Text (subscription or payment may be required)
Editorial (subscription or payment may be required)
More Information
Physician's Briefing