April 9, 2014
Spironolactone Doesn't Improve Set of Outcomes in Diastolic CHF
Composite outcome unaffected, but spironolactone cuts heart failure hospitalizations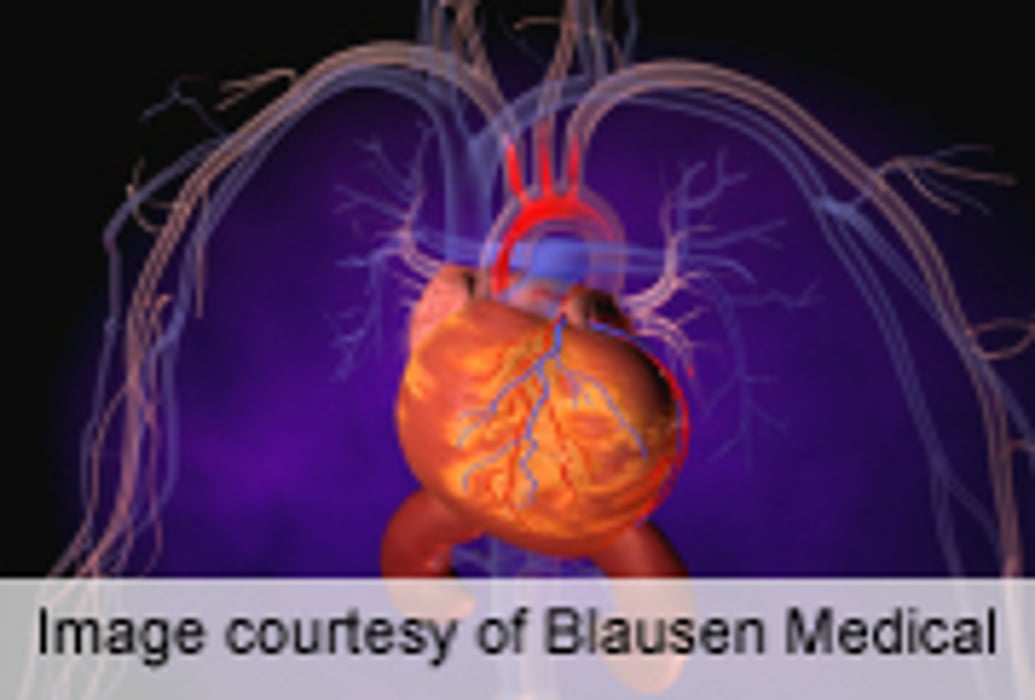 WEDNESDAY, April 9, 2014 (HealthDay News) -- Spironolactone did not significantly reduce a composite outcome end point in heart failure patients with a preserved ejection fraction, according to a study published in the April 10 issue of the New England Journal of Medicine.
Bertram Pitt, M.D., from University of Michigan in Ann Arbor, and colleagues conducted a randomized, double-blind trial in which 3,445 patients with symptomatic heart failure and a left ventricular ejection fraction of ≥45 percent received either spironolactone (15 to 45 mg daily) or placebo. A composite of death from cardiovascular causes, aborted cardiac arrest, or hospitalization for the management of heart failure was the primary outcome.
The researchers found that over a mean 3.3 years of follow-up, the primary outcome occurred in 18.6 percent of patients in the spironolactone group and 20.4 percent of patients in the placebo group (hazard ratio, 0.89; P = 0.14). Only hospitalization for heart failure had a significantly lower incidence in the spironolactone group versus the placebo group (12.0 versus 14.2 percent; hazard ratio, 0.83; P = 0.04). Increased serum creatinine levels and a doubling of the rate of hyperkalemia were seen with spironolactone, but there were no significant differences in the incidence of serious adverse events.
"In patients with heart failure and a preserved ejection fraction, treatment with spironolactone did not significantly reduce the incidence of the primary composite outcome," the authors write.
Several authors disclosed financial ties to the pharmaceutical industry.
Full Text (subscription or payment may be required)
Editorial (subscription or payment may be required)
Physician's Briefing