July 1, 2014
Women Gain More From CRT-D at Shorter QRS Duration
More benefit from cardiac resynchronization therapy defibrillators for women with LBBB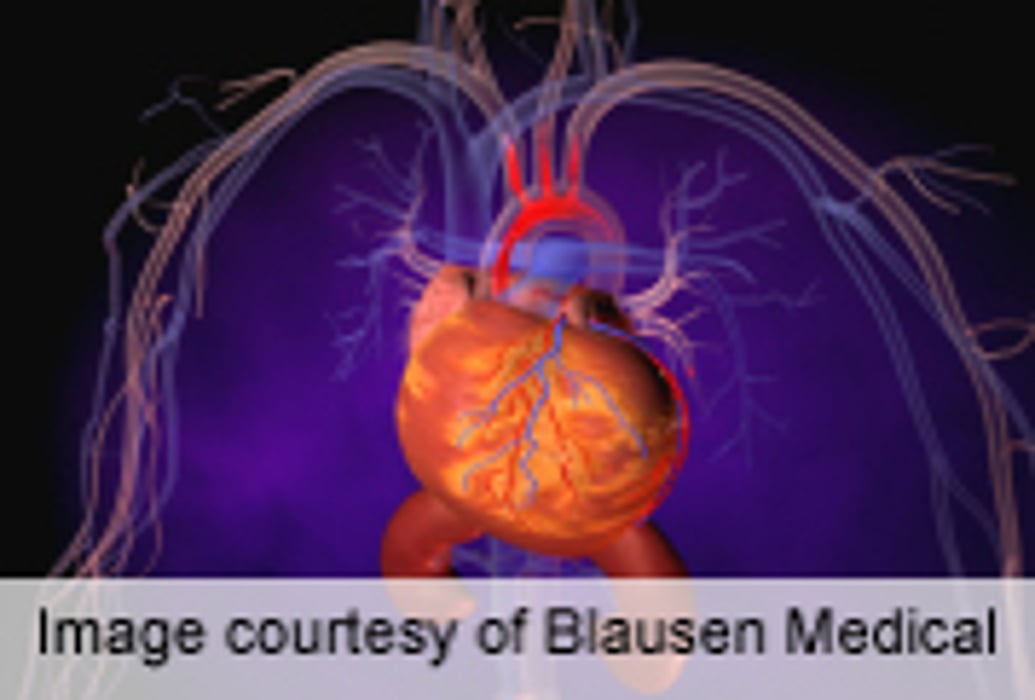 TUESDAY, July 1, 2014 (HealthDay News) -- Women with left bundle branch block (LBBB) benefit from cardiac resynchronization therapy-defibrillators (CRT-D) at a shorter QRS duration than men, according to a study published online June 23 in JAMA Internal Medicine.
Robbert Zusterzeel, M.D., from the U.S. Food and Drug Administration in Silver Spring, Md., and colleagues pooled individual patient data from three CRT-D versus implantable cardioverter defibrillator (ICD) trials involving 4,076 patients. Participants predominantly had New York Heart Association class II heart failure. The time to heart failure event or death was assessed during three years of follow-up.
The researchers observed greater benefit from CRT-D for women than men, with the main difference seen for patients with LBBB and a QRS of 130 to 149 milliseconds. Women in this group had significant reductions in heart failure or death (hazard ratio, 0.24; P < 0.001) and in death alone (hazard ratio, 0.24; P = 0.03). Males had no significant benefit for heart failure or death (hazard ratio, 0.85; P = 0.38) or for death alone (hazard ratio, 0.86; P = 0.60). No benefit was seen with CRT-D for women or men with LBBB at QRS shorter than 130 milliseconds, while benefit was seen for both men and women at QRS of 150 milliseconds or longer.
"This study exemplifies the potential public health and regulatory science value of combining data from multiple clinical trials submitted to the FDA," the authors write.
Abstract
Full Text (subscription or payment may be required)
Editorial (subscription or payment may be required)
Physician's Briefing