May 8, 2012
Poor Health Status Indicators ID'd for Patients With ICDs
Shock, Type D personality linked to poor health after implantable cardioverter defibrillator placement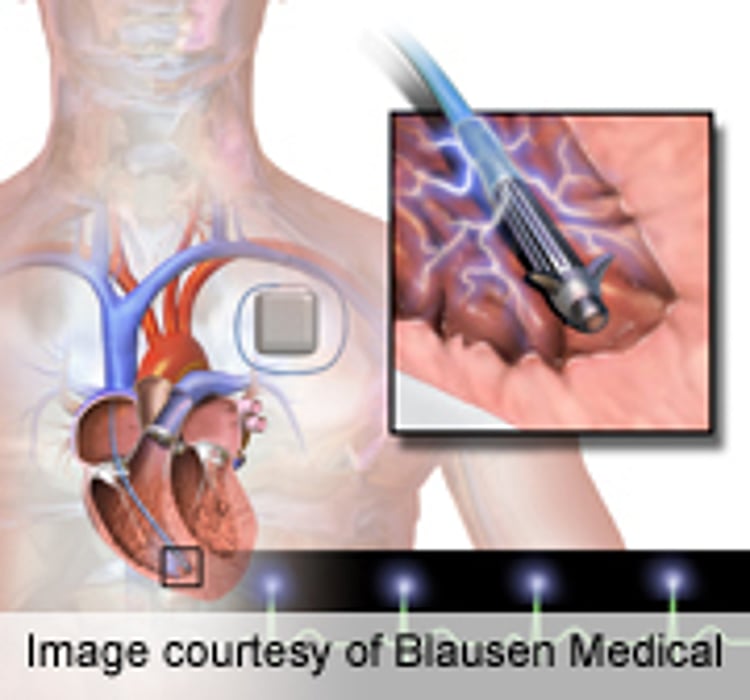 TUESDAY, May 8 (HealthDay News) -- Implantable cardioverter defibrillator (ICD) shock status and Type D personality are indicators of post-implantation health status at one-year follow-up, according to a study published online May 8 in Circulation: Cardiovascular Quality and Outcomes.
To investigate the correlation between shock and patient's pre-implantation personality and health status, Susanne S. Pedersen, Ph.D., of Tilburg University in the Netherlands, and colleagues conducted a study involving 383 consecutively implanted ICD patients. Participants completed the Short-Form Health Survey 36 (SF-36) at baseline and three, six, and 12 months after implantation, and the Type D Scale at baseline.
The researchers found that 23.5 percent of patients exhibited Type D personality. During follow-up, 13.8 percent of patients experienced a shock. Both shocked patients and those identified as having a Type D personality reported significantly poorer health status, with patients with combined Type D personality and shock having the poorest health status patterns. For four of eight subscales of the SF-36 and the Mental Component Summary (MCS), shock during follow-up predicted poorer health status, with shocked patients scoring 2.60 to 13.30 points lower than non-shocked patients. Similarly, Type D personality predicted poor post-implantation health status for six of the SF-36 subscales and the MCS, and after adjustment for demographic and clinical variables, patients scored 2.12 to 8.02 points lower.
"The results of the current study show that both ICD shock(s) and the patient's pre-implantation personality disposition are important associates of health status 12 months post-implantation, independent of demographic and clinical characteristics and baseline health status," the authors write.
Several authors disclosed financial ties to the pharmaceutical and medical technology industries.
Abstract
Full Text (subscription or payment may be required)
Physician's Briefing