February 18, 2016
ASA: <;50 Percent Stenosis in Some Acute Ischemic Strokes
Some strokes that are attributable to large-artery atherosclerosis not being recognized as such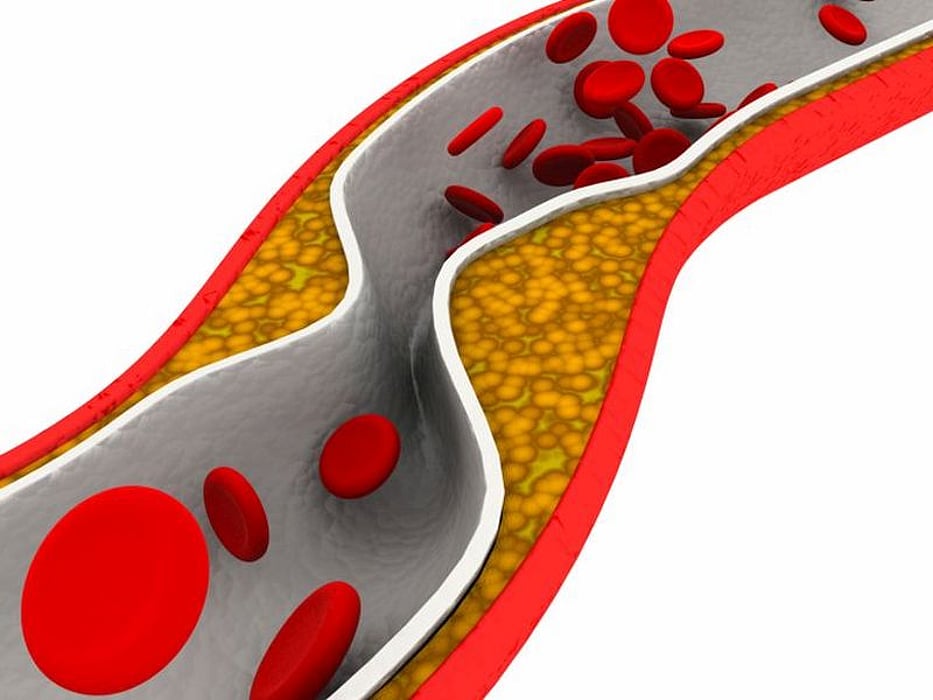 THURSDAY, Feb. 18, 2016 (HealthDay News) -- Some ischemic strokes are not being ascribed to large-artery atherosclerosis because of <50 percent stenosis, according to a letter to the editor published online Feb. 17 in JACC: Cardiovascular Imaging to coincide with the annual American Stroke Association's International Stroke Conference, held from Feb. 17 to 19 in Los Angeles.
Ajay Gupta, M.D., from the Weill Cornell Medical College in New York City, and colleagues used data from a prospective stroke registry to examine the correlation between non-stenosing, vulnerable large-artery plaque and ischemic stroke, focusing on stroke from cardioembolism, small-vessel occlusion, and undetermined cause. They included 109 eligible patients with acute brain infarction limited to the vascular territory of a single internal carotid artery (ICA), as confirmed on magnetic resonance imaging.
The researchers found that 20.2 percent of the patients had <50 percent ICA plaques with intraplaque high-intensity signal (IHIS) ipsilateral to the side of infarction, whereas 8.3 percent of patients had IHIS in <50 percent ICA plaque contralateral to the side of infarction (P = 0.01). Patients with cryptogenic stroke had a significantly higher proportion of IHIS in ICA plaques ipsilateral to the side of infarction (P < 0.001); this was not seen in patients with strokes from cardioembolism or small-vessel occlusion (P = 0.76 and 0.49, respectively).
"Some strokes from large-artery atherosclerosis are currently not being recognized as such because the plaque causes <50 percent stenosis," the authors write.
Full Text (subscription or payment may be required)
More Information
Physician's Briefing