May 1, 2014
New Guidelines Issued for Prevention of Recurrent Stroke
Includes treatment for HTN, dyslipidemia, obesity screening, lifestyle modifications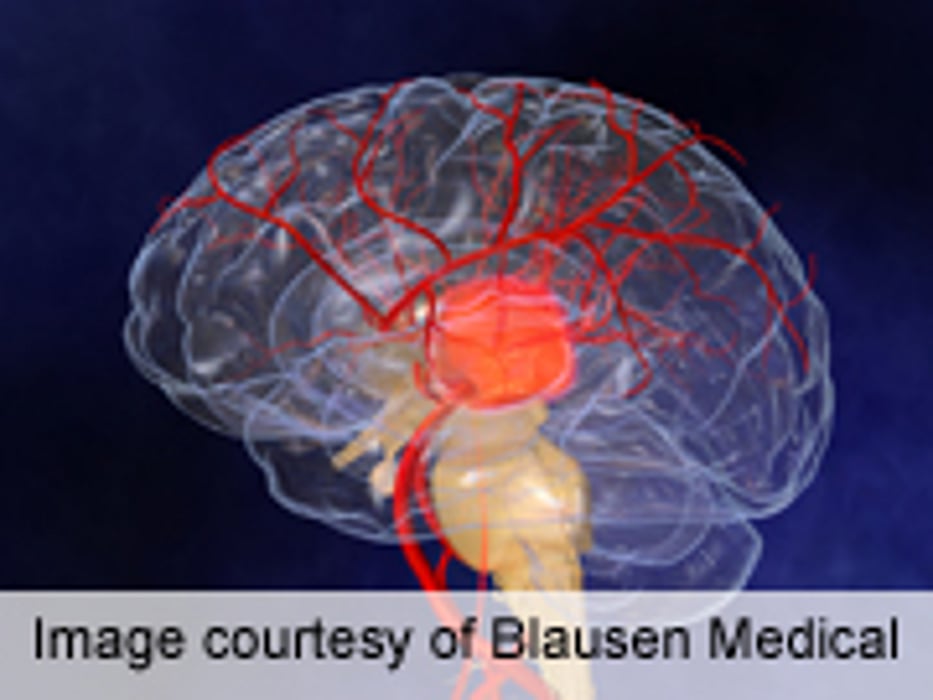 THURSDAY, May 1, 2014 (HealthDay News) -- Treatment of hypertension and dyslipidemia, screening for other conditions such as diabetes and obesity, and lifestyle modifications are recommended to prevent future stroke for patients with stroke or transient ischemic attack (TIA), according to updated guidelines published online May 1 in Stroke.
Walter N. Kernan, M.D., from the Yale University School of Medicine in New Haven, Conn., and colleagues conducted a comprehensive literature review to update guidelines for the prevention of stroke in patients with stroke or TIA.
According to the report, new or revised guidelines include clarification of parameters for initiating and resuming blood pressure therapy. Therapy should be initiated for previously untreated patients and should be resumed for previously treated patients with known hypertension who are beyond the first several days after stroke or TIA. Goals for target blood pressure should be individualized. Statin therapy with intensive lipid-lowering effects is recommended for patients with ischemic stroke or TIA presumed to be of atherosclerotic origin. Other recommendations include screening for diabetes and obesity; possible screening for sleep apnea; nutritional assessments when indicated; monitoring for atrial fibrillation in those with stroke of unknown cause; anticoagulants for specific patients; and lifestyle modifications, including nutrition and physical activity.
"A vast amount of new research is revealing new and improved ways to protect patients with an ischemic stroke or transient ischemic attack from having recurrent events and further brain damage," Kernan said in a statement.
Members of the writing committee and reviewers disclosed financial ties to the pharmaceutical and medical device industries; members of the committee also reported being witnesses in cases of medical malpractice and holding a patent on the RNA panel to identify TIA and risk strategy.
Physician's Briefing