June 11, 2020
Stroke Risk Increased in African Americans Who Smoke Cigarettes
Dose-dependent increase in risk seen with smoking intensity; risk similar for past, never smokers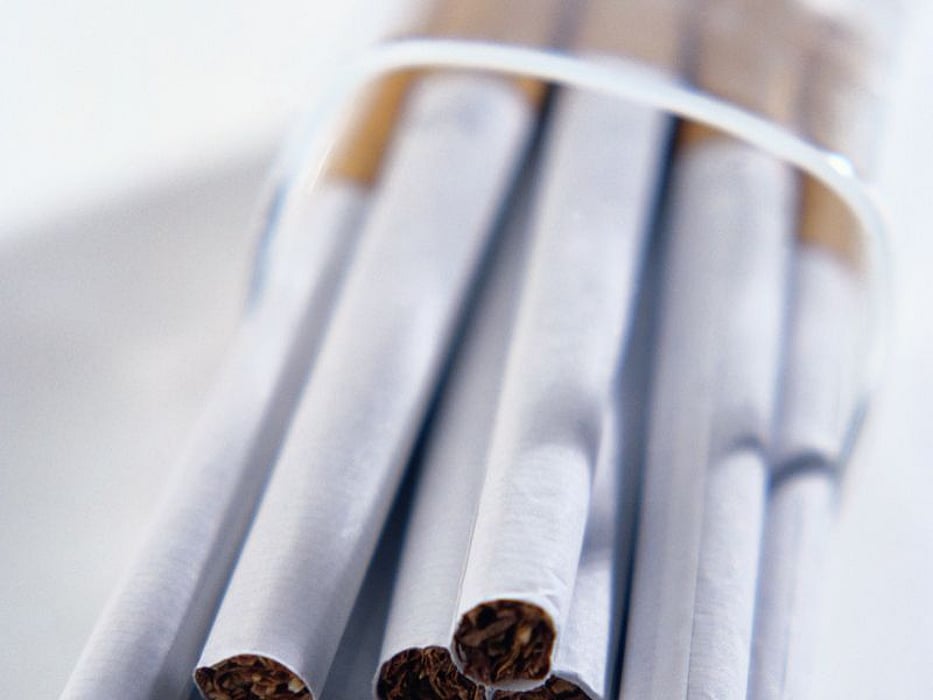 THURSDAY, June 11, 2020 (HealthDay News) -- Current cigarette smoking is associated with stroke risk in blacks, with a dose-dependent pattern observed, according to a study published online June 10 in the Journal of the American Heart Association.
Adebamike A. Oshunbade, M.D., M.P.H., from the University of Mississippi Medical Center in Jackson, and colleagues classified 4,410 blacks from the Jackson Heart Study without a history of stroke by baseline smoking status into current, past, or never smokers at baseline. Current smokers were further categorized based on smoking intensity (one to 19 or ≥20/day). Participants were followed through 2015 for incident stroke.
The researchers found that the risk for stroke was significantly higher in current smokers versus never smokers after adjustment for cardiovascular risk factors (hazard ratio, 2.48; 95 percent confidence interval, 1.60 to 3.83); no significant difference was observed for past versus never smokers (hazard ratio, 1.10; 95 percent confidence interval, 0.74 to 1.64). A dose-dependent increased risk for stroke was observed with smoking intensity with hazard ratios of 2.28 (95 percent confidence interval, 1.38 to 3.86) and 2.78 (95 percent confidence interval, 1.47 to 5.28) for current smokers smoking one to 19 and ≥20 cigarettes/day.
"Our study builds on previous literature that predominantly investigated these relationships in whites," the authors write. "Our findings have important public health implications."
Physician's Briefing