July 16, 2019
CVD Risk Up in Later Life for Young Adults With High LDL or Hypertension
Young adult LDL ≥100 mg/dL tied to 64 percent increased risk for CHD, independent of later levels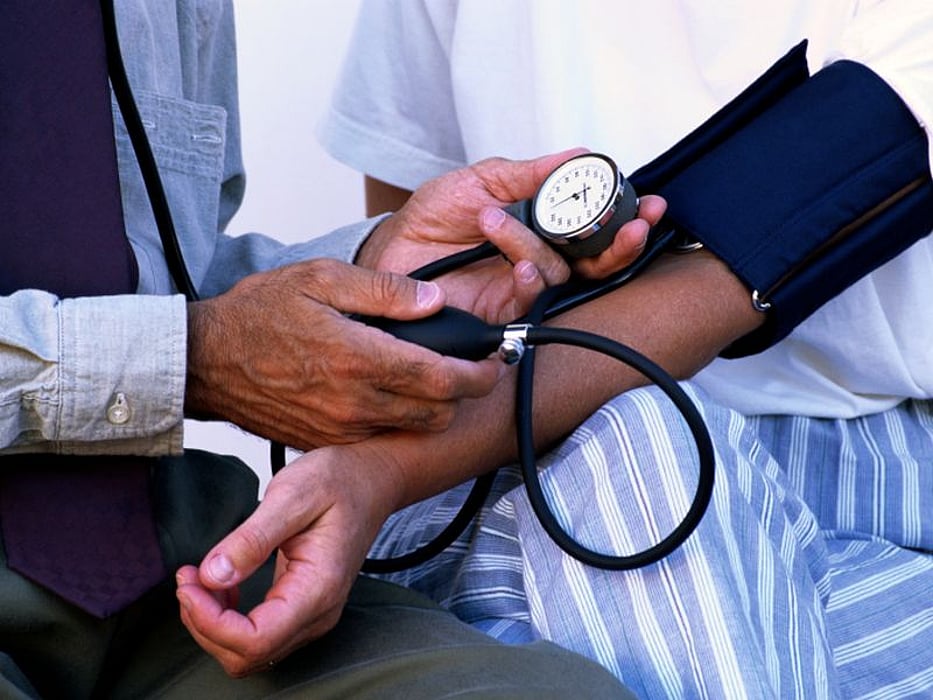 TUESDAY, July 16, 2019 (HealthDay News) -- Young adult exposures to elevated systolic and diastolic blood pressure (SBP and DBP) and low-density lipoprotein (LDL) are associated with increased risks for cardiovascular disease (CVD) in later life, according to a study published in the July 23 issue of the Journal of the American College of Cardiology.
Yiyi Zhang, Ph.D., from Columbia University in New York City, and colleagues pooled data from six U.S. cohorts with a total of 36,030 participants to examine independent associations between young adult exposures to risk factors and later-life CVD risk, while accounting for later-life exposures. For every participant, risk factor trajectories were imputed for LDL and high-density lipoprotein cholesterol and SBP and DBP from age 18 years.
The researchers identified 4,570 coronary heart disease (CHD), 5,119 heart failure, and 2,862 stroke events during a median follow-up of 17 years. Independent of later adult exposures, young adult LDL ≥100 mg/dL versus <100 mg/dL correlated with a 64 percent increased risk for CHD when young and later adult risk factors were considered jointly in the model. Young adult SBP ≥130 mm Hg versus <120 mm Hg and DBP ≥80 mm Hg versus <80 mm Hg correlated with increased risks for heart failure of 37 and 21 percent, respectively.
"These findings suggest that investment now in programs to control modifiable risk factors during young adulthood has the potential to reduce the future burden of CVD," the authors write.
Abstract/Full Text
Editorial (subscription or payment may be required)
Physician's Briefing