July 18, 2014
Fasting May Not Be Necessary for Cholesterol Tests
Fasting, non-fasting LDL cholesterol measurements similarly predict mortality risk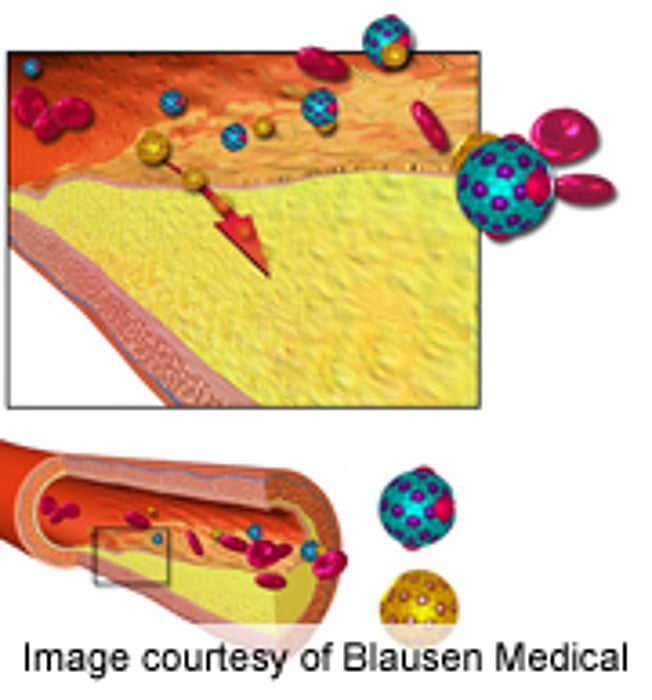 FRIDAY, July 18, 2014 (HealthDay News) -- Fasting and non-fasting measurements of low-density lipoprotein cholesterol (LDL-C) have similar prognostic value for identifying patients at risk for all-cause or cardiovascular mortality, according to a study published online July 11 in Circulation.
Bethany Doran, M.D., from the New York University School of Medicine in New York City, and colleagues analyzed data from a nationally representative sample of patients participating in the National Health and Nutrition Survey III (1988 to 1994). Participants were stratified based on fasting status (≥8 hours or <8 hours). Propensity score matching was used to assemble cohorts (4,299 pairs of fasting and non-fasting individuals) with similar baseline characteristics.
The researchers found that fasting LDL-C yielded similar prognostic value for all-cause mortality as non-fasting LDL-C (P = 0.73). In a Cox proportional hazard model, LDL-C by fasting status interaction term was not significant (Pinteraction = 0.11). Similar results were seen for cardiovascular mortality (fasting versus non-fasting P = 0.96; Pinteraction = 0.34).
"National and international agencies should consider re-evaluating the recommendation that patients fast before obtaining a lipid panel," the authors write.
Abstract
Full Text (subscription or payment may be required)
Physician's Briefing