August 17, 2020
Pitavastatin Effective for Lowering Lipids
Review shows it is more powerful for LDL cholesterol lowering than atorvastatin, rosuvastatin, and fluvastatin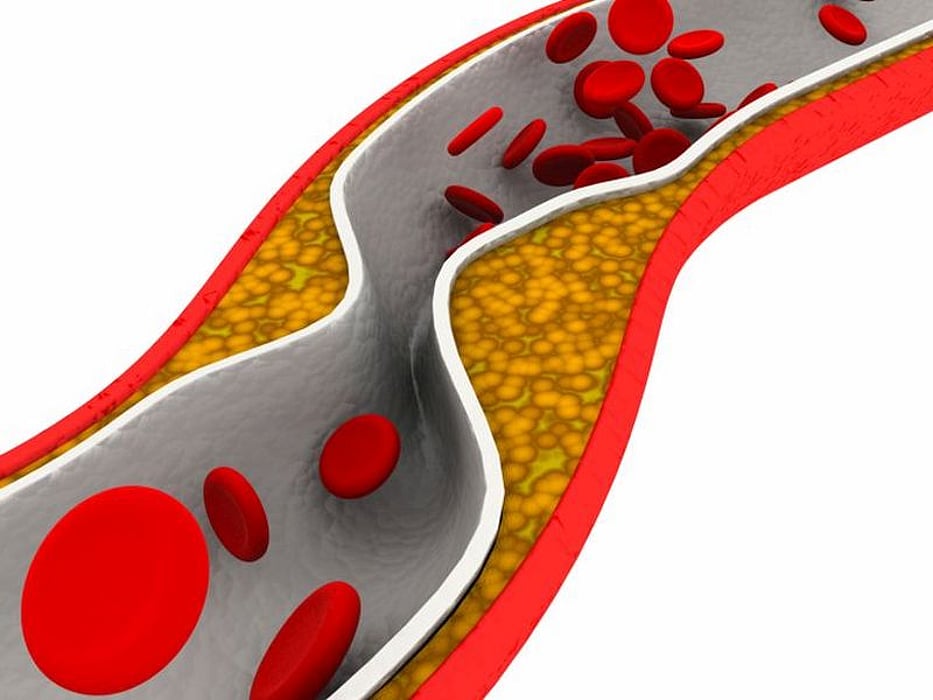 MONDAY, Aug. 17, 2020 (HealthDay News) -- Pitavastatin lowers blood total cholesterol, low-density lipoprotein (LDL) cholesterol, and triglycerides in a dose-dependent manner, according to a review recently published in the Cochrane Database of Systematic Reviews.
Stephen P. Adams, from University of British Columbia in Vancouver, Canada, and colleagues conducted a systematic literature review to identify studies quantifying the effects of various doses of pitavastatin on the surrogate markers, including LDL cholesterol, total cholesterol, high-density lipoprotein (HDL) cholesterol, and triglycerides, in participants with and without cardiovascular disease.
The researchers identified 47 studies (five randomized controlled trials and 42 before-and-after studies; total 5,436 participants) with treatment evaluated for three to 12 weeks. Over doses of 1 mg to 16 mg, log dose-response data showed strong linear dose-related effects on blood total cholesterol, LDL cholesterol, and triglycerides. There was no dose-related effect of pitavastatin on blood HDL cholesterol. However, reductions were seen in LDL cholesterol (33.3 to 54.7 percent), total cholesterol (23.3 to 39.0 percent), and triglycerides (13.0 to 28.1 percent) with pitavastatin 1 mg/day to 16 mg/day. For every twofold dose increase in pitavastatin, there was a 5.35 percent decrease in blood LDL cholesterol, a 3.93 percent decrease in blood total cholesterol, and a 3.76 percent decrease in blood triglycerides. This effect on LDL cholesterol was greater than for other statins (sixfold more potent than atorvastatin, 1.7-fold more potent than rosuvastatin, 77-fold more potent than fluvastatin, but 3.3-fold less potent than cerivastatin).
"There is a high level of trust around the effects of pitavastatin on total cholesterol, LDL cholesterol, and triglycerides," the authors write.
Abstract/Full Text (subscription or payment may be required)
Physician's Briefing