April 28, 2014
AHA Releases Statement on Fetal Cardiac Disease
Experts compile recommendations on diagnosis and treatment of fetal cardiovascular disease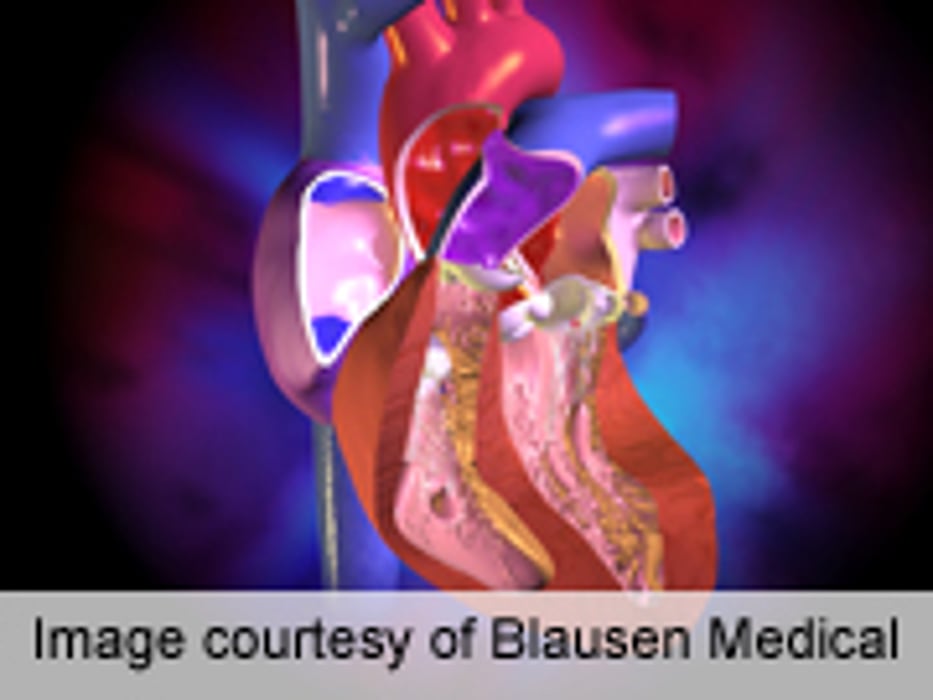 MONDAY, April 28, 2014 (HealthDay News) -- A writing group appointed by the American Heart Association has released a scientific statement regarding fetal cardiac care; the statement has been published online April 24 in Circulation.
Mary T. Donofrio, M.D., of the Children's National Medical Center in Washington, D.C., and colleagues reviewed the medical literature and drafted evidence-based recommendations for the diagnosis and management of fetal cardiovascular disease.
The researchers found that fetal cardiac medicine has changed substantially during the past two decades, particularly in response to advances in imaging technology and innovations in therapy. The diagnosis of fetal cardiac disease typically is made with ultrasound, but new imaging technologies, including 3-dimensional and 4-dimensional echocardiography, magnetic resonance imaging, and fetal electrocardiography and magnetocardiography are available. Parental counseling and assessments of parental stress and depression should be administered. Available fetal therapies include medical management of arrhythmias or heart failure and closed or open interventions for conditions such as twin-twin transfusion syndrome, lung masses, and vascular tumors. Catheter-based interventions may prevent progression of disease in utero.
"Medical and interventional treatments for select diseases and strategies for delivery room care enable stabilization of high-risk fetuses and contribute to improved outcomes," the authors write.
Two study authors disclosed financial ties to the biomedical industry.
Physician's Briefing